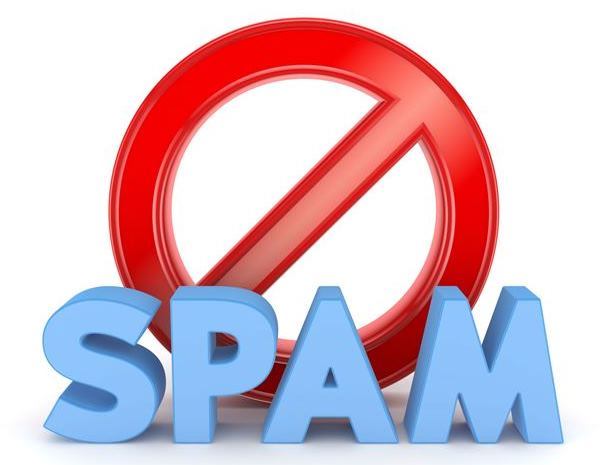 Anyone who has the access to the virtual world of internet knows a thing or two about spams. Spam as such is an attempt to flood the internet with many copies of the same messages. Just like its definition, there are many species of active spammers with prying eyes, who are trying to sneak past your online presence to gain access of your private confidential information.
In this article, we'll talk about the Referrer Spam community on the rise, which is using such shady tactics to get access of your Google's web analytics and using that information to draw more traffic to their sites. So, if you are a SEO professional, content marketer or a webmaster then you must be quite aware of the message, we are trying to convey through this rather brief article on "Referrer Spam".
About Referrer Spams
Referrer spam can be defined as a deceptive streamlined traffic from bots that rather imitates the referrer links. It's a unique form of spam content that the webmaster can track from your web analytics dashboard. It can surprise you by showing up as a deceptive traffic referral, as search entry, or confront you directly. You'll be flabbergasted with its rather ingenious functionality.
Talking about the term "referrer", which can be replaced with any name or link and comes into the picture when you happen to share a link via HTTP header, while navigating from one page to another. You can track this information from your web analytics account, which will open up a sea of information about the demographics of your targeted audience.
Besides that, the spamming community ensures that they use this information to promote their clients by sending numerous requests to your site, which can be tracked through your web analytics report. This continuous lifting of your web analytics report is termed as Referrer Spam.
What's its motive?
As a webmaster, all you can do is continuously keep a tab on your analytics report and if you find indications related to some sort of phishing activity but don't understand it in totality. Then you may probably follow clickthrough those links or visit sites to satiate your curiosity levels. And that's what these online goons want from you. They will redirect you through an affiliate link so that they can decrypt your confidential information, when you're doing an online transaction. The same process is repeated with every other user. And with the online shopping community growing at a brisk rate as never before then you can imagine the number of online frauds we are talking about?
But there's a way to track their progress. By clicking through the referrals report in your analytics account, you can sort them in the descending order and find that the bounce rates are slightly higher for deceptive referral accounts.
How do they affect your site?
You may feel a bit annoyed with the obtrusion of your web analytics data. But the overall damage to your site can be evaluated on the basis of the size and the traffic that attracts your online presence. For instance a massive online retailer site like Amazon can't defend a few thousands of such spamming attacks then just imagine the plight of several such independent businesses like yours. But the issue at hand is about the shielding of the real-time web-traffic reports, which forms the basis of your marketing campaign.
Just like your marketing campaign, your SEO rankings get a backside hit too. The reason being too many spamming requests causes the breakdown of your web server and that reflects in the increasing bounce rates of the overall web traffic to your site.
You may not know the real motive behind sending such multiple spamming requests to your site but creating security loopholes to lift your web analytics report is just one of the many impending reasons that needs your consideration.
How can you stop them?
As a preventive measure, you can block the related URL's via .htaccess file in your domain's root access. But this is not the ideal method to follow because it doesn't work at all. The reason being that most of the referrer spam bots don't visit your site as such. Talking about such referrer spam bots, there are two species that exists – The Crawler Spam and the Ghost Spam.
The Crawler type of spam is the least common among the two. To annul it from your system, you can use the web crawler similar to how Google crawls your site, which requires visiting your webpage. You can block their passage via .htaccess file.
The Ghost Spams have the ability to not only infringe your Google analtics account but also to completely run through your website. Hence blocking .htaccess file makes no sense at all. Instead, you should filter them out of your system, which can be enabled through your Google analytics account setting option as below
Admin > All Filters > New Filter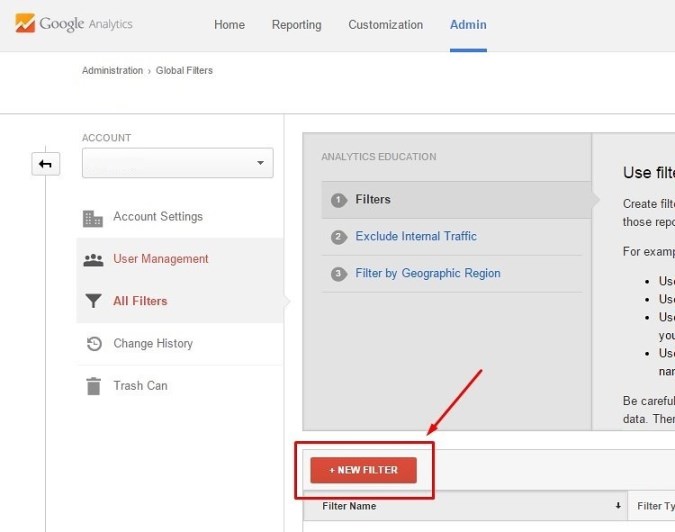 Just follow these commands as below:
Open the new filter tool > create custom exclude filter > include your site's domain name > then filter out in the filter pattern box which reads as below:
domain\.|domain\.
To block "semalt" and "darodar"
Follow the commands as below:
semalt\.|darodar\.
Ensure that the domain name comes before "\." with "|" separating the two entries. Which looks like as below:-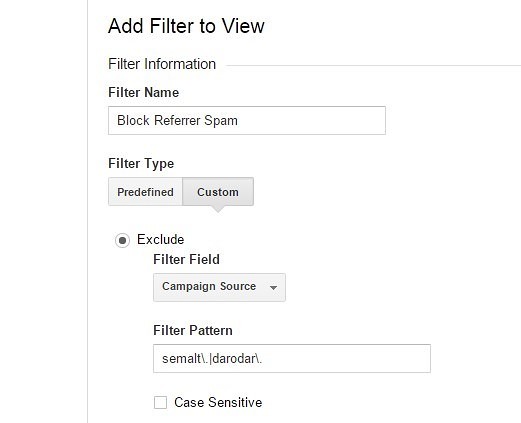 Your Actionable Takeaways
As a business owner, you would probably like to get rid of as much of these spams as possible irrespective of its source of origin. But getting rid of these referrer spams is not only important but also vital from your business utility point of view. And with some research on the topic, you can set a preventive system on your dashboard to completely block or get alerted from its presence, when it makes its presence felt in your Google's web analytics reports much to your surprise.
And if you are still concerned with the overall security of your website, do check out our Website Maintenance Packages with features such as secure backups, website performance audit, uptime monitoring and more. For more information, you can email us at sales@ebrandz.com or call 1-888-545-0616 (Toll-Free).