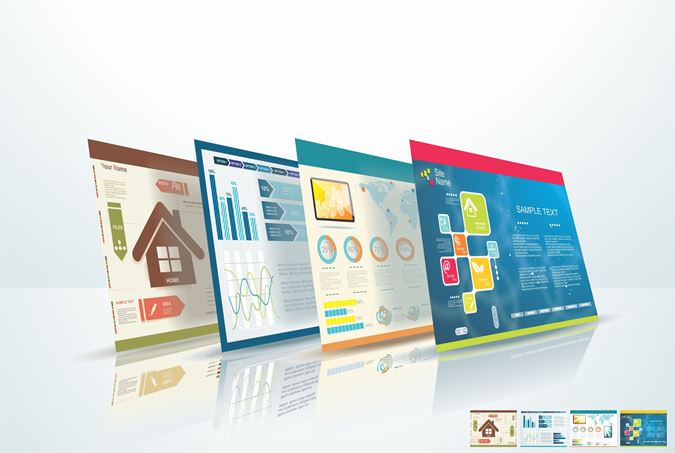 A lot of R&D is involved in creation of a successful PPC campaign. From Researching – to selecting keywords – then Organizing those keywords – and finally setting up PPC landing pages that are optimized for conversions. All the above steps are carried out just to receive a "click" from the targeted audience. Whether you're a B2B professional or a B2C client, the PPC methodology remains the same except for the long lead time, complex purchases, and different content approach.
Depending upon the requirement of your existing client, the PPC landing pages are set. Of course, it's all done in search of that elusive click. You may be following some of the best PPC practices and that's all you can do – Things work out sometimes and sometimes they don't seem to work for you as is the case with the three B2B PPC landing pages below.
#1. Decreasing the efficiency of your landing page with multiple CTA's
If one CTA can do the needful then why use three CTAs! This was the case with one of the clients who crowded the landing page with three CTA buttons. Request a Demo, Contact Us and Free Trial somewhat confused the visitor whether he should actually go for the demo or directly contact the site owner or ask for a free trial. This in-turn, became the major drawback of his existing landing page.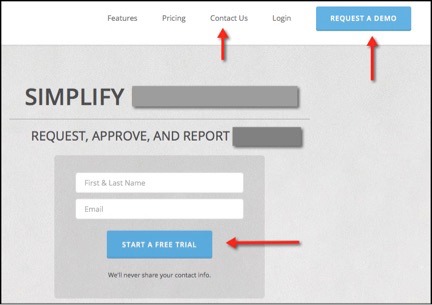 Things started to shape up positively when the client was told to remove the two CTAs on top and go with a simpler CTA option. This brought about a change in the landing page functionality which showed instant results, where the prospective leads shot-up by 200%. That too in seven working days! In fact, more visitors filled up the free trial form rather than interacting with other actionable options on the landing page.
Hence, a more feasible option would have been to do a formal test via Google Analytics to check the efficiency of the landing page.
Your Actionable Takeaway:-  This shows that following best practices doesn't always get you the results, but testing provides you with more insights.
#2. Depriving your landing page from the most actionable asset
Whether you are a B2B or B2C set-up, your company's phone number is the most important actionable asset that your landing page can have. And depriving your landing page from this privilege can have serious repercussions on the bottom-line of your business.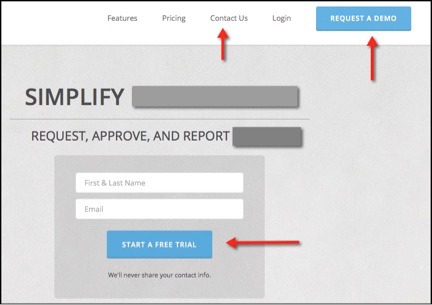 As the client who swapped its company's phone number on the top corner with social media buttons sans a great social media presence, found out. But after a little contemplation, the client moved the social buttons on the top to make way for the company's most important actionable asset i.e. the phone number. And the client brought about this change without testing it out.
Your Actionable Takeaway:- Businesses need to have a solid reason behind the changes they bring about in their sites.
#3. Depriving your landing page from trusting credentials
An actionable landing page for an accredited training institution must include some trust signals through which the consumer can trust your business credentials. And if you are depriving your landing page of such trusting credentials, it can possibly result in trust deficit among your website visitors.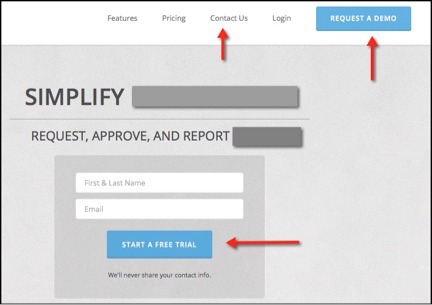 Hence, burying or side-lining such important business information can possibly do more harm than good. After testing out Unbounce's professional landing page template, the client added some trusting credentials along with moving the accreditation to the front-center part of the landing page of the site.
Your Actionable Takeaway:- You must equip your site's landing page with trustworthy credentials depending upon the nature of your business. And still if you have any doubts about the feasibility of such an option then you can always take the advice of professional experts or even hire one of yourself.
Conclusion: Irrespective of whether you are providing a B2B or B2C online solution, always design your landing page on the basis of your business requirements. And as per your requirements, you must include additional actionable assets on your landing page without fidgeting with your company's most important actionable asset i.e. the company's phone number. Consider any such changes in your landing page only after testing them out first and if you're not sure then kindly seek the advice of a professional expert regarding the matter. Always remember that designing of your landing page is an important first step towards realizing your entrepreneurial success! You would want to put your best foot forward. Isn't it true?
And if you are still not getting those results then you can always ask for assistance on landing page design from us. Email us at sales@ebrandz.com or call 1-888-545-0616 (Toll-Free) to get in touch with our reps.