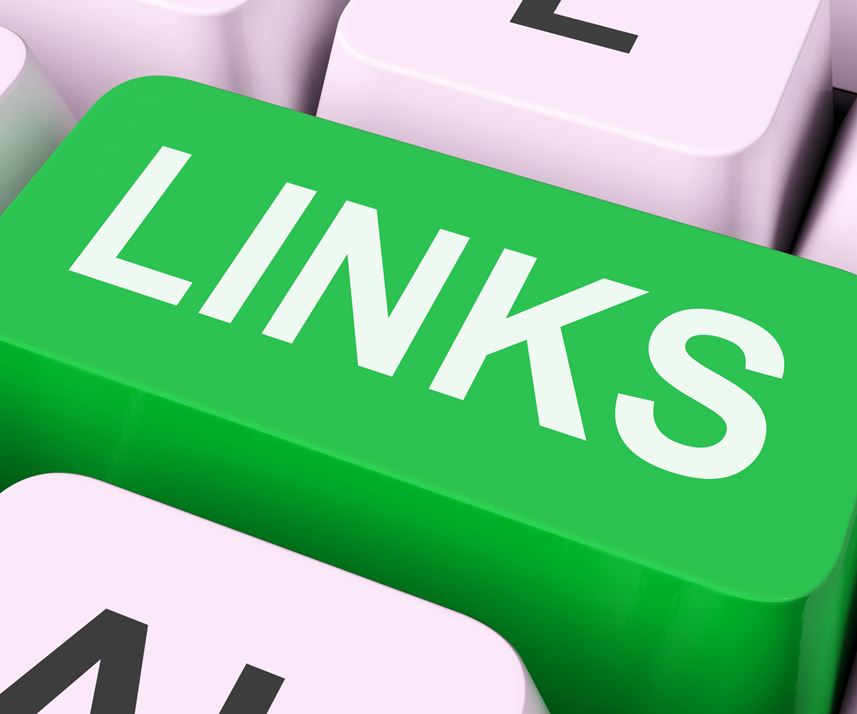 In this age of social chats and blog posts, no one can possibly deny the usefulness of a smart and effective social media campaign. In fact, your social media presence becomes vital link in turn to carry out an effective SEO campaign. But a lot of times, these social media managers tend to waste their CTC (cost to company) time on Twitter hashes, Facebook followers, LinkedIn profiles and Pinterest fun activities to name a few, which in return don't really add up to the ROI to the company.
Instead, to carry out an effective SEO campaign, you don't really need these junk activities in the form of likes and retweets but rather a link sharing on your company's official website. And this is really where things go out of focus, when your end goal is just to maximize the URL sharing to get the message across to the webmaster. So what really should be your social media strategy, which can effectively get you links in the process.
Listed below is the perfect five-step link building recipe that you can follow to get links via social communities.
TARGET RELEVANT AUDIENCE
It's an irony of the fact that the most popular of the groups that you just followed may not actually contribute to your web link building process. In fact, most of your click-throughs may share your URL from social communities rather from your official website. For that to happen, you will have to visit relevant web pages to start sharing your content with the relevant socially active profiles as such. So when you do get hooked with concerned profiles, then make an effort to search for their taste of social retweets, Facebook pokes, pins of interest and Instagram updates that they religiously follow or read. Following channels like these will hopefully contain some relevant groups of your interest.
SUBSCRIBE TO THEIR COMMUNITY
So, when you do get to know about their whereabouts then ensure that you also end up becoming a part of their community. Now, you have two options either become a valued member or use social profile to connect with them. An active social chat makes more sense than the communicating through mailers. Sharing your articles links should become a free part of your chatter rather than an obligation. So when credible relevant groups do share your message across then it must show up on their website, too.
LINK SHARABLE CONTENT
If you have some relevant shareable content then it will spread like a forest fire on every social media platforms. That's the reason why when some funny video or a controversial video content goes viral then the online community ensures that it trends like selling some hot dogs. Thus, sharing some relevant content across and asking for opinions helps generates personal reviews, too. In this way, one shareable tweet across gets many re-tweets in response and in turn can get you some surprise links including the ones, you didn't aim at.
ADD CURIOSITY GENERATING INFORMATION
A shareable content without a curiosity-generating title may not help matters as far as your social sharing goals are concerned. This is the reason why it's important that you come with a more creative and curiosity-generating title that will ensure its reach is maximized in terms of back to back sharing by scribes on all social platforms. To come up with some creative title, you first need to decide your target audience. Once you're done with that part, then you can have separate title for targeting a niche group of audience should be the order of the day. You can also include some exciting claim in your title along with a verifiable link to your site whereas a question inclusive title    can arouse response from a more specific set of audience.
Likewise, a stand out or a more appealing image ensures that it gets the desired audience interest on all social platforms. The background information or the meta description must include all the types of details supporting your title claim with respect to relevant images and the content links to your website as such. After completing all the formalities, you can monitor the responses from your target audience and if required clear their doubts when they leave a comment post on your channel.
GET THE DESIRED ATTENTION OF YOUR TARGET AUDIENCE
So, if you have religiously followed all the above four steps then result will follow in terms of desired audience attention and of course increase in the follower or subscriber base. After one successful campaign is done and dusted then it must be repeated multiple times. Update your social profile on a regular basis so that you create more subscriber or followers which means it will add up to the link building process. This will ensure that you will have created more followers and links so that next time you update your social profile with a new social media campaign then you will get it across a much wider audience and in turn will get response from new surprise click-throughs as well.
THE OUTCOME
To sum up our discussion in short, there's no denying to the fact a smart social media handle if you used well, adds a value to carve out a successful SEO campaign. But it must not be viewed as a link building process but more of a promotional official handle to foster relationship with desired target audience that results in increase in the ROI to the company.
So, if you're in need of Social Media services to support your SEO campaign, do check out our Social Media Packages. Alternatively, you can email sales@ebrandz.com or Call 1-888-545-0616 (Toll-Free) for assistance on this topic.