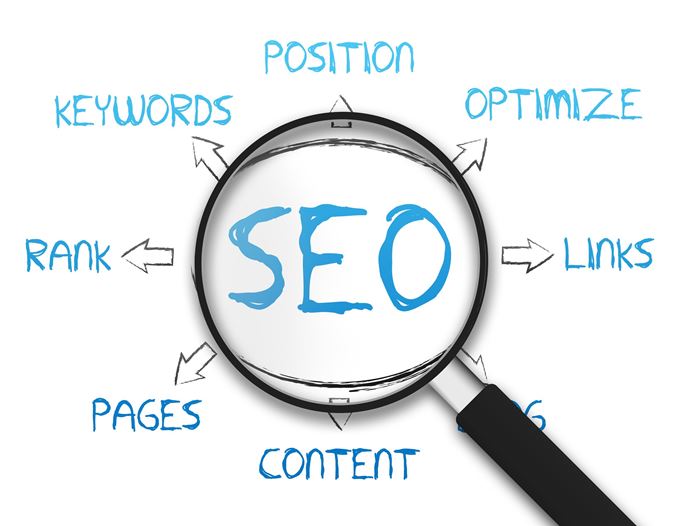 Creating an awesome website that is highly optimized and search engine friendly is a prerequisite to reign supreme in this highly competitive digital world. The art of creating such websites revolves around the below mentioned factors:
Crawlable and indexable content.
Proper linking.
Perfect placement of keywords on every page.
Most of the websites get 1 or 2 of these right, but it's uncommon to witness a website that has mastered all three of them. So if you can learn the art of creating close to perfect websites, you can gain a competitive edge over your rivals.
Remember, every single detail crafted with patience creates a masterpiece. And here are the details to work on:
Ensure fast page load time:
Even a 1-second delay in your website`s load time can lead to lower revenue and traffic! Also, Page load time is one of the most important ranking factors in Google's algorithm. So ensure the fastest load time for your website.
Mobile friendly website:
A mobile friendly website has become mandatory, since every search engine has started adding the "Mobile friendly" button in front of their search results. They are also ranking the websites according to their mobile-friendliness. This is because, mobile users have surpassed the desktop users and the number is only going to escalate.
Create great and unique content:
Great content is required to lure and engage the audience. If you are operating an informational website, then you should provide information in the most simple way possible. Also using good images, titles, captions and descriptions is crucial.
Establish credibility:
Testimonials and reviews are great to increase the credibility factor of your website. Also, content created after price research makes you look authoritative.
Create a brand:
Move from generic keywords to building a brand for your company. This ties straight with trust and credibility. When people start searching directly for your brand, search engines notice it and boost your rankings.
Hunt down and kill errors:
Let's be clear, no one likes errors and to ensure that your site doesn't have any, get a precise SEO audit report of your website worth $249, for FREE.
Go secure:
Move your site to HTTPS and opt for a secure server, because the users and Google, both like a secure site. Google has also announced that this will be a ranking factor in upcoming days.
The Don'ts…
Don't overdo the ads. Don't leverage your website with too many ads, especially in the mobile version. Too many ads make it difficult for the users to see the content, as a result, Google may penalize your website for providing with a bad user experience.
Don't use doorway pages. Google hates "Doorway Pages" and thus it will slam your website with a heavy penalty if it detects one.
Don't feed the grammar Nazis. Grammar mistakes decrease your credibility among the users and also upsets Google for obvious reasons.
Don't let spammers post. Avoid spammers at any cost to keep your website clean and trustworthy.
Crawlability: Get over your Arachnophobia. Spiders are your friends!
Let the search engine spiders crawl through each and every page of your website by providing them easy access. Blocking search engine spiders from crawling means blocking your own progress. The more they crawl, the higher you get in the SERPs.
The Do's…
Use HTML for content. It's crucial to design content in simple HTML text format so that search engines can easily index your content. Using any other format like JavaScript, frames or images can obstruct search engines from indexing your content.
Use HTML for links. Just like your page content, using HTML format for links is essential if you want search engines to follow your links.
Make use of XML Sitemaps. Espouse XML Sitemap & submit it via Bing's Webmaster tool and Google's search console.
Use your robots.txt files. Search engines index limited pages, so make use of robots.txt files to ensure that only useful pages are being indexed and that duplicate content and pages are being avoided.
Fix your broken links. Employ Xenu Link Sleuth or Screaming Frog tools.
The Don'ts…
Don't block access to CSS, Javascript and images. Make sure that Google bots are able to reach all the necessary rendering elements such as Javascript, CSS & image files.
Don't serve up meaningless URLs. Stay away from technologies that generate infinite number of useless pages. These technologies misguide the spiders to different URLs for the same page every time they access your website.
Avoid long and complicated URLs. Remember, both the users and bots like short and descriptive URLs.
Frames are bad. Using Frames for the navigation menu, headers or any other primary website element can be harmful to your website.
Avoid having immoderate duplicate content on every page. For instance, if you have a page selling XYZ caps for men, you don't need separate pages for every color of the XYZ caps for men.
Now that we've enlightened you about content indexing, let's focus on the way spiders are directed around your website.
Each and every website conveys a message to search engines about the significance of different pages. So it's vital to ensure that your website is conveying the RIGHT message to the search engines. Did you know that your "About us" Page is as important as your highest earning page!
Site architecture: Put the focus where it needs to be.
Match your keywords to your website. Find the right keywords to target using both paid and free keyword tools. Brainstorming and customers' feedback also help a lot.
Then organize those keywords into related groups. Say, you have a liquor supply website. You should organize your keywords into different groups, so that each group will then become a different category on your website: http://kingofliquor.com/beers/, http://kingofliquor.com/wines/, http://kingofliquor.com/whisky/
Use your homepage to link to the main page within each category. It will not only keep each category focused on the core keyword group, but it will also make it easier for search engines to decide the keywords your page should be ranked for.
Strengthen the important landing pages and be steady while inter-linking your pages. The way you structure the internal linking is important. So pay close attention while creating it.
The Don'ts…
Don't repeat keywords in links. Excessive repetition of keywords can lead you to penalization.
Falsely redirecting mobile users to a specific page and then redirecting them to the mobile version of your website is not something that Google or the users will like.
Search engines do not keep each and every URL of a website in their index. Instead, they keep only those URLs that are important from a user's perspective.
On-Page SEO: Putting the Right Keywords in the Right Places
Each page should be tailored to a specific keyword phrase. For every page, there should be a primary keyword. However, you can also use synonyms and related keywords.
Include a keyword in the title tag and keep it unique for each page.
For local business owners, adding geographic keywords will be beneficial.
To ensure the complete appearance of the title tag in search results, keep it below 65 characters.
A descriptive meta description lures users to your website. Give a unique one to each page. Also utilize the social meta tags.
The main heading of every page should contain the primary keyword of that page.
Use your keywords in the alt text, title & file name of your images, especially if those images are also links.
Highly Optimize your anchor text and ensure that each internal page has links within its main content body, linking to the other internal pages.
Surprise… You're Done!
Hope you now have a fair idea about every aspect of a website. But if you are not a technical person and some of these points sounded like an alien language, just reach out to us at sales@ebrandz.com or ring the bell at 1-888-545-0616 (Toll-Free). We've got your back!