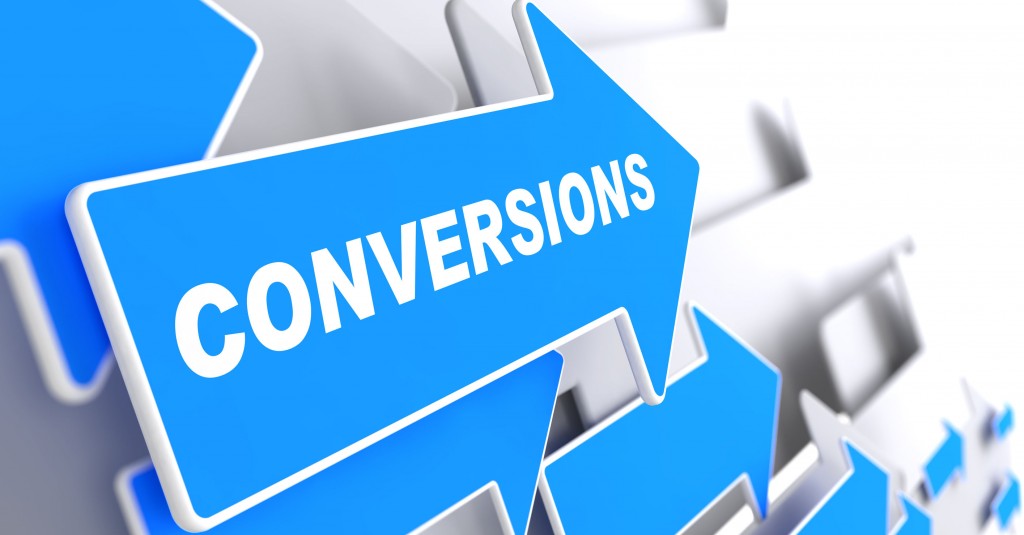 You may remember an old axiom which says, "Any landing you can walk away from is a good one". But as an entrepreneur, you don't want that to happen with you? Don't you?
The only way you can ensure is by designing a great landing page, as a part of your PPC strategy. If your landing page can inspire some Ad clicks in return from your online passerby's, it's more than half the job. You need to ensure that you can convert those clicks into conversions by delivering on your target audience's expectations.
If that happens, it will inspire Google's Quality Score ranking system to positively impact your Ad ranking, bid price, position of your Ads, and is followed by some Ad incentives, too. For that to happen, you need to come with some quality Ads to optimize your landing page performance while inspiring Google to do the expected.
THE MAIN GOAL OF YOUR LANDING PAGE
Your primary concerns should be
Conversion of prospective clicks to drive the sales force in terms of a free demo sign-up or registration for a free trial or request for a quote to name a few.
Organizing your customer database, which can be leveraged for your marketing campaign.
The fact that most of your online passerby's may not end up subscribing to your services doesn't mean that there's no need to educate them about your products or services. So, ensure that you are spreading the word around.
1. THE RIGHT LANDING PAGE FOR YOU
There are two species of landing pages. Landing pages that speak for themselves and the other one is the part of your main website, accompanied with some pluses and minuses.
The latter one is more effective because they are designed as an inbuilt and permanent part of your website, which makes them more effective in the standard SEO practices.
The former landing pages are made campaign specific and more concentrated on niche conversions. This makes them more result oriented with some pitfalls.
In such scenario, the mix of the two versions is the best way to approach a particular campaign or may be utilizing welcome page of your website as the landing page and accommodating messaging in its place.
2. UTILIZING RELEVANT LANDING PAGE FOR PPC ADS
Ensure that the landing page meets the expectations of the online visitors, who click the PPC Ads and are more likely to make a purchase as compared to others.
The click-throughs are quick on their page preferences and their relevancy may minimize bounce rates thus sending right signals to Google.
3. MAKING THE BEST USE OF IMAGES AND GRAPHICS
Graphics and images are a crucial part of conversion since they create an indelible impression on your target audience. So, your due discretion is needed while selecting them as it can ultimately make or break your brand image. For more, see the Slideshare here.
4. MINIMIZE THE NAVIGATION CHOICES
Look for ways to eliminate any page distractions as it will ensure that your click-throughs have no other option to navigate away from your website.
This will also increase your chances of signing them up or even making a purchase. In that scenario, the other passerby's may have no other option but to leave your page completely.
Hence, it's wise to just minimize the navigation pathway, which will ensure that potential passerby won't feel isolated on your landing page.
5. HELP THEM TO YOUR LANDING PAGE VIA PPC ADS
Put your message across in similar language so that the past impression of the imagery and the ad on the landing page stays on with your click-throughs.
If your landing page uses the same text then the passerby feels assured that they aren't on different trajectory altogether. This can be done in the settings by selecting the default city location, which saves time as well.
6. DISPOSE OFF YOUR OLD LANDING PAGE
You can dispose off the old landing page by using 404 or 301 to permanently redirect them which will save on your online passerby's time, who are searching for new offers.
This makes sense as the landing pages are often designed for short-term marketing campaigns.
7. ALWAYS BE IN TOUCH WITH YOUR PASSERBY
You have to keep in mind that not all of your online passerby's will make a purchase of your services. Hence, you will constantly need to feed them with some free trials or have an email conversation or chat live with them to clarify their doubts or further educate them about your services.
At the same time, due consideration needs to be taken about the sales funnel, they are in at the moment.
8. LOOK FOR INDUSTRY RELEVANT SOCIAL PROOF
Appraisals, endorsements and social referrals act as a solid Social proof and works wonders if they come from some credible industry sources or a well-known public figure. This further reinforces the value of trust in the eyes of your target audience about your brand image. For instance, social referrals worked wonders for the No.1 ranked social referral hubspot Facebook.
9. THE SIZE OF YOUR LANDING PAGE DOES MATTER
There are no industry specifications on the standard size of your landing page as Neil Patel says here. Work out the best possible size to keep your target audience interested and not make it too long to lose them half way. Take some "industry specific" references as a food for thought for you.
10. DON'T MESS AROUND WITH DETAILS
It depends a lot on the pre-requisites of your industry concerns that you are catering to. Be crisp and   clear in putting the message across and for your reference, you can take something out of this example from Bellroy. Do ensure that your landing page doesn't look messy and is easy on eyes.
11. MAKE YOUR CTA USER-FRIENDLY
This is a very important next step from the sales point of view. You can work out the best Call to Action look that goes well with your marketing campaign and the one that bespoke your target audience in terms of search-ability, color, size, positioning and wordings.
12. GO MOBILE FRIENDLY
In 2015 U.S. mobile commerce sales will total $104.05 billion, up 38.7% from $75.03 billion in 2014. This smart information is sufficient to make your site go mobile friendly, in case if you haven't done it as yet. If you need any help with creating mobile friendly websites, kindly get in touch with us.
13. FAST TO OPEN UP
Don't overload your landing page with unnecessary messy stuff that it starts to test your passerby's patience, when loading.
A slow loading landing page will not only shoo away your target audience but may negatively impact your Google ranking as well. Here's an article you can refer to.
14. PLAY WITH YOUR LANDING PAGE
Experiment, learn and improve the overall quality of your landing page to touch new avenues in terms of your existing PPC Campaign. And if you haven't, it's time to play a bit with your landing page.
SUMMARY
In short, what works for one may not necessarily work for others. So, don't shy of experimenting with your landing page even if it takes a bit of your time. Remember every accomplishment starts with a decision to try and don't forget Google rewards every bit of your accomplishments in the form of higher search ranking. So, if you're still searching for some tangible solutions to your landing page woes, check out our Pay Per Click Packages. Alternatively, you can email sales@ebrandz.com or call 1-888-545-0616 Toll-Free for assistance.