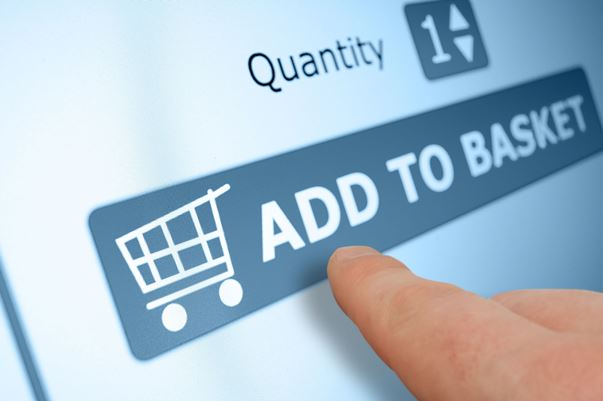 With increasing digitalization, online shopping is getting more popular, everything you need from grocery to personal care is now just a click away. But, with the increasing demand, competition is also increasing. Hence, it is very important to know that how your business is doing in this competitive scenario and how can you improve your page ranking.
We have brought you 13 SEO features that High Ranking Product Pages have in common. To improve your page ranking you can practice these features.
1. Short and appropriate URL with keywords describing product
Avoid long URLs, rather than long URLs use short and simple URLs for the page. Don't use unnecessary content which the consumer don't need to know, use good keywords describing the product that can help search engines to suggest your website to the searchers. It is necessary to check how your URL looks when shared. The shared URL should look simple and clear for users to understand. Also, sharing long URL many times breaks the link resulting in showing error 404.
2. Your Title Tag should be related to product and its specification
A title tag is one of the crucial element in search engine ranking, so it is essential to choose your title tag that can be optimized. If you want a perfect title tag, include keywords citing Brand Name, Product Name, Specification e.g. Size, Unique Feature e.g. Light Weight, Part Number, Application.
Consider following tips while optimizing title tags:
Avoid duplicate words

Your URL text should be clear and visible

Your important keywords should be mentioned in early 65 characters

Don't include your company's name or website name in the tag
3. Mobile Friendliness
Your site needs to be either responsive for mobile devices or it must have a mobile counterpart like AMP. It is found that more than 50 percent of customers are using their mobile phones for online shopping . So, if your product is not mobile friendly you are already losing half of the customers. Also, mobile friendly sites have higher ranking on google.
You can review your site on Google's Mobile-Friendly Test to know how friendly your website is, it will test one page at a time as it identifies other issues as well.
4. Having Site Search is must
Site search feature is commonly found in most of the e-commerce websites and very importantly in every successful e-commerce site. It indicates about your business and on what platform you are working. Site search has benefits like you get to know what your customer is looking for. And the keyword data can be beneficial for optimizing your customers' experience and can also help you in developing a strong keyword research. Other benefits are that site search grants you a search box in google's organic search results, benefiting customers as well as you, having search site reduces competition from rival sites, as it gives your site more screen in the search results.
5. Post Unique Product Description and Attractive Images
To boost your search results, post unique descriptions and attractive images of your product. Many times online sellers post descriptions and images provided by manufacturers, which he shares with other clients as well. So create your original content as search engine detects duplicate content and avoid showing it to the users.
You can increase your website ranking using image optimization. You can upload a smaller size image with a link to a larger pop-up version, this will speed up your website's page loading. Image optimization can increase traffic to your website from image search.
6. Provide detailed specification of the product
A detailed specification about the product helps the customer in making decision. Specifications include size, color, weight, dimensions, unique features, warranty details, link to product instructions and replacement of parts, etc. Don't hide pricing from the customers make it visible and easy to find.
Including Q & A section on your website can be beneficial, many e-commerce websites are doing it these days. Q & A clears customers doubts and encourages them to buy the product. It also helps you to create customer-centric content on the page.
7. Customer Reviews
Whenever someone is buying a product online, they surely check reviews given by other customers and many customers make their buying decision based on customer reviews. Hence, it is very important to display customer reviews on the product page. Also, reviews provide additional benefit by generating original content on the page.
Google scans your website reviews regressively, so make sure you follow google's guidelines relating to reviews:
Reviews on your site must be generated by your site.

You must publish both the good and the bad reviews.

All reviews must be genuine, independent and unpaid.

All the reviews are supposed to represent the specific product or location that is on that page not company wide or different location.
We have our own review widget which sits on your website and gets you positive reviews on Google, Yelp and Facebook. This widget filters negative reviews thus displaying positive reviews on your website which increases your brand authority.
8. Mark up Product Page with structured data
Marking up your content with the structured data will enable your website to generate a rich search result. You can use schema.org markup. Marking up your content with Schema will provide you with Rich Snippets listing which is really attractive . You can also markup specifications of the product like color, size, etc.
9. Pictures Create More Impact than Text, Videos create greater impact than picture
Visual content is the most powerful and easy way to deliver your message. You can tell the customers about the specifications of the product or can also give instructions. Either way, it is the most powerful content by far and utilizing it is a no brainer. Other benefits of videos are that it exceeds the time duration a customer spends on your page as well as it reduces the bounce rates, both yields positive and good results.
But, posting videos on your page can result in more loading time so, use it wisely and wherever it is necessary or you think can have more impact. You can also use an image link which opens on an another page with the video, to reduce the loading time.
10. Describe the Product in easy and simple way that customer can understand
It is very important that your customers understands and are satisfied from the product specifications and descriptions, because if your customers are not satisfied they may call up to clear it and make an order, or may not order, both will reduce your online sales. Design your website in a manner that it is easy to understand and is user-friendly.
11. It is Very Important to have a secure server
Your server has to be secured with a DV (Domain Verification) certificate. A secure server is important not only for scoring good rank but also, to attract customers and protect their safety. Google consistently warns the customers, whenever they connect to a non-secure website, this will result in losing customer's trust. A secure site attracts customers.
12. Focus on Page Load Time
Page loading time plays a crucial role in search engine ranking. Customers prefer faster loading website. Google also wants sites to load within few second and that is not an easy task to achieve. It is recommended that your pages load within 8 seconds or faster than your competitor's website. So implement measures that will ensure your website loads faster and avoid elements that can slower your website.
13. Focus on Copywriting and Keywords
A strong content is a must to attract customers towards your website. A copywriter has the ability to optimize the keywords and make a sales copy superior using high traffic keywords.
If you are in need of Ecommerce SEO services for your website, please connect with us at sales@ebrandz.com or call 1-888-545-0616 directly to speak with our rep.