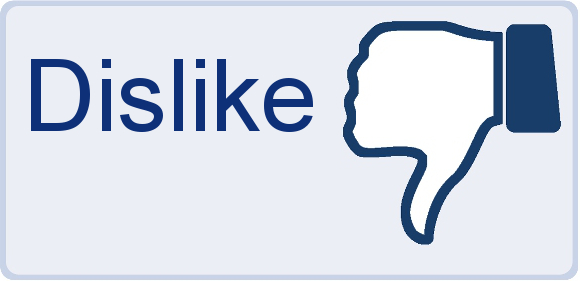 It's a news that Facebook enthusiasts are eagerly looking forward to happening sometimes in the future. Sometimes rumored and long discussed Facebook "Dislike" button will officially come into existence with its compatriot "Like" button.
Facebook CEO Mark Zuckerberg confirmed this latest development, during his Town hall interaction, where he spoke in detail about the nuances of creating such an option for the user.
Moreover, he added that the process is in the beta stages and the company is still researching on the new option before it goes live on their dashboard. It's a bit more complicated and a time-consuming process may go "live" sometime in the future, but no time limit was given as such.
On his decision to add the "Dislike" button, Zuckerberg said that it stemmed from the fact that the most users often wish to express their other emotions but are hampered by the unavailability of such an option.
On the contrary, Zuckerberg's recent statement contradicts his December last year's Q&A statement where he was rather apprehensive in introducing the new feature on grounds that it may spread a feeling of negativity among its users.
This new announcement comes after Google started showing more interest in acquiring the No.2 ranked Social Networking site and officially began to display tweets in its search results.
But whatever may be the reason, it will definitely add up to the popularity meter of the No.1 ranked social networking site.
What are your views? Let us know in your comments below.