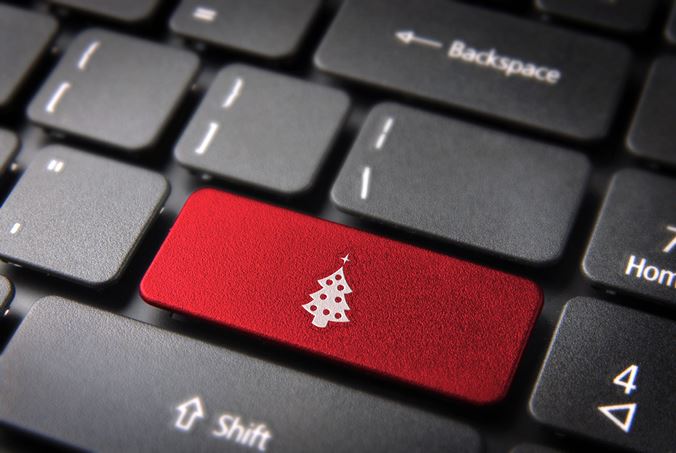 How about a paperless Christmas celebration this Holiday Season?
Your Santa Claus had already gone digital last year. He's now requesting everyone to get connected online through a digital platform, not only to greet your near and dear ones, but also to support his endeavor of paperless Christmas celebrations. So get ready to meet with the Smart Santa online to make this year a memorable one for all the right reasons.
1. Wish your loved ones through E-Cards
An internet flier knows no boundaries and can be accessed freely. You can choose from a plethora of paid and free e-card services that are easily available at the click of a button. But if you want to conceive your own creative, right from the scratch, then you can try Microsoft Outlook and Apple Mail services to create an indelible impression on your E-card mail recipients. This is a fun way to reach out to your loved ones that let your creative juices flow.
Besides that, you can even try this software platform to ensure that your messages get delivered on time. And in the process you can also take some time to support a social cause like the one mentioned here.
2.  Be the Smart Santa Claus version 2.0
This Christmas be the smarter version of Santa Claus. Recharge all your smartphone batteries in advance and deliver a text message to all your loved ones including that little one, who is waiting patiently for something magical to happen.  But if you're too tied up in your work schedule, then don't be surprised if you happen to receive one from Personalisedsantaletter.co.uk, anytime round the clock to celebrate this festive season. Never mind if you're young or an adult, those personalized messages will fly across to reach your mobile inbox.
3. Video Greetings
Messages are fine but if you want to give a more personalized touch to the proceedings then video greetings are the best way to reach out to your loved ones. Besides easily accessible social networking channels, you can even try some paid options to make your special ones feel really special.
4. Sounds Great
If you're too tired to jot down your feelings then just record your voice and send it across to your dear ones. You can even exercise your vocal chords to put your message across via mail or SMS or an audio MMS to see your creative efforts being appreciated.
5. Digital Photo Collages are fun too
We all know that visual medium is probably the best way to create an indelible impression. And what could be better than creating some fun photo collages or even selfies to cherish them as part of your digital Santa memories. You can use your mobile phones' photo collage apps or your spacious desktops. You can even edit them on your laptops or tablets to make this Christmas special for all your loved ones.
Conclusion
There are many such freely accessible digital options available on just a click of the mouse. And if you're too tied up with a busy schedule then you can even hire an online professional to do it for you. This way you can make your loved ones feel extra special by going that extra mile. So, do a favor to Mother Earth by celebrating a paperless Christmas this year.
Happy Holidays to you all and a Happy New Year!