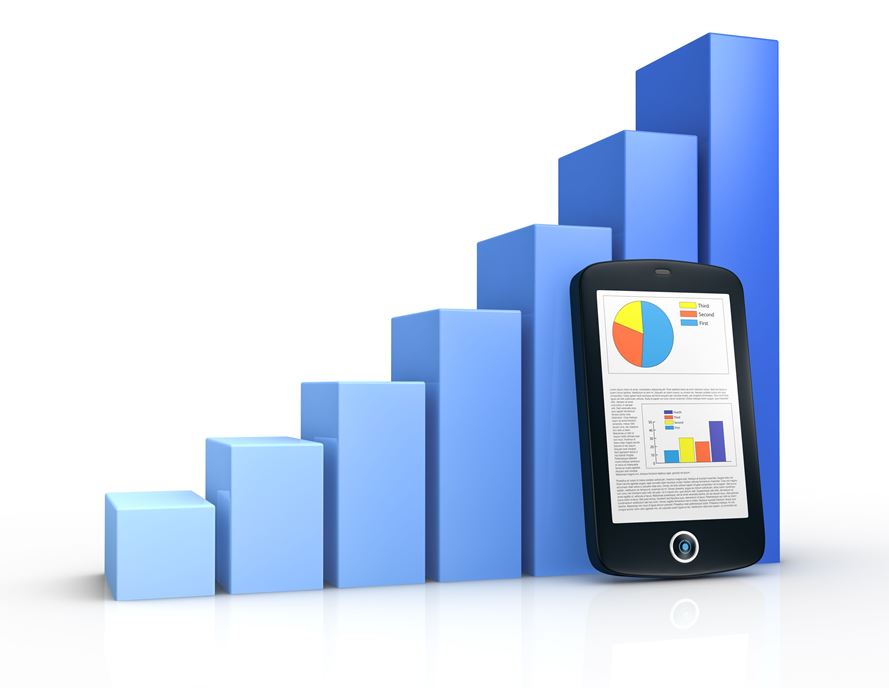 Mobile traffic now accounts to more than half of the total internal traffic to a site. This makes responsive web design an important factor for businesses to consider. According to Yesmail's recent Email Marketing report, businesses using responsive web designs for all of their mobile email marketing communications end up attracting 24% more clicks than those who don't. This report can act as a wake-up call for many businesses, since only 17% of businesses have become a part of the online responsive web design community.
For its last year's fourth Quarter Benchmark report, Yesmail carried out an online research to study the impact of a site with responsive web design on smartphone users and desktop email open and click through rates. The report also takes into account the ever-so increasing number of mobile users significantly impacting the mobile revenue, both in terms of orders and Average Order Value (AOV) surge.
Mobile Opens and Clicks
The study shows that 58% of all email clicks for businesses using responsive web design for their email marketing communication, come from mobile email click through users. 46.7% of all email clicks come through mobile clicks for businesses that don't use responsive web designs. This is how businesses that use responsive web designs are attracting 24% more clicks than businesses that don't use them.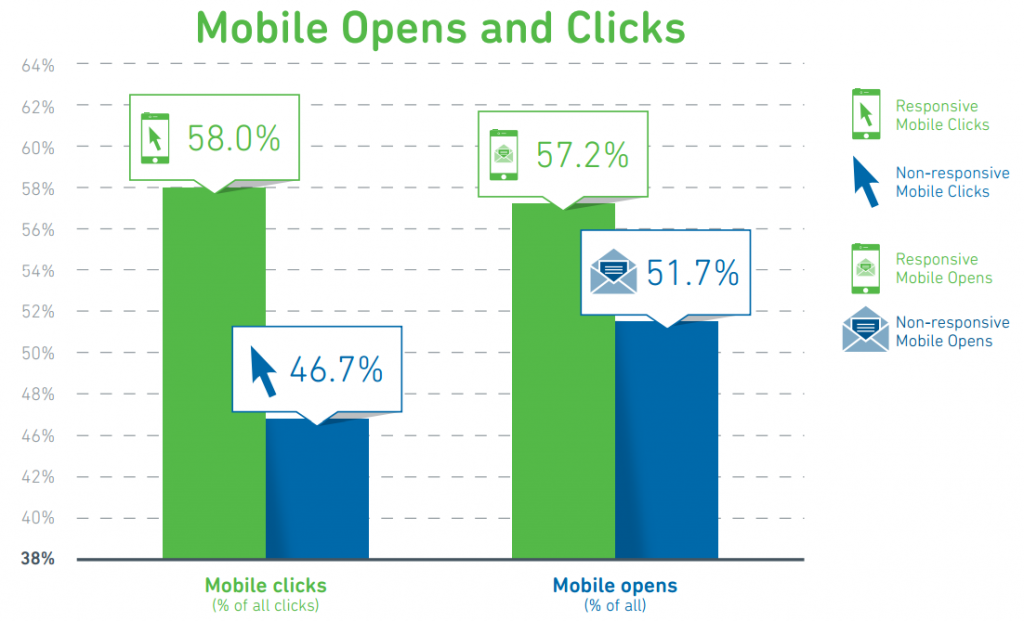 Yesmail's findings suggest that mobiles are accounting for more than half of all email opens and clicks, irrespective of whether a business is sporting a site with a responsive design or not.
CTO Rates
In addition to the 24% higher email clicks incentive, the study shows that business that transformed to a responsive web design pattern enjoyed an increase in their mobile email CTO (click-to-open) rate by 55% and desktop CTO rate by 23%.
On one hand, businesses running their email marketing campaigns with responsive web designs at the fore lead an average of 16.2% mobile CTO as compared to 10.4% mobile CTO generated by businesses having a site with non-responsive design.
And on the other hand, businesses that ran desktop email campaigns with responsive web design lead to an average 15.7% CTO as compared to 12.7% CTO generated by businesses with non-responsive email campaigns.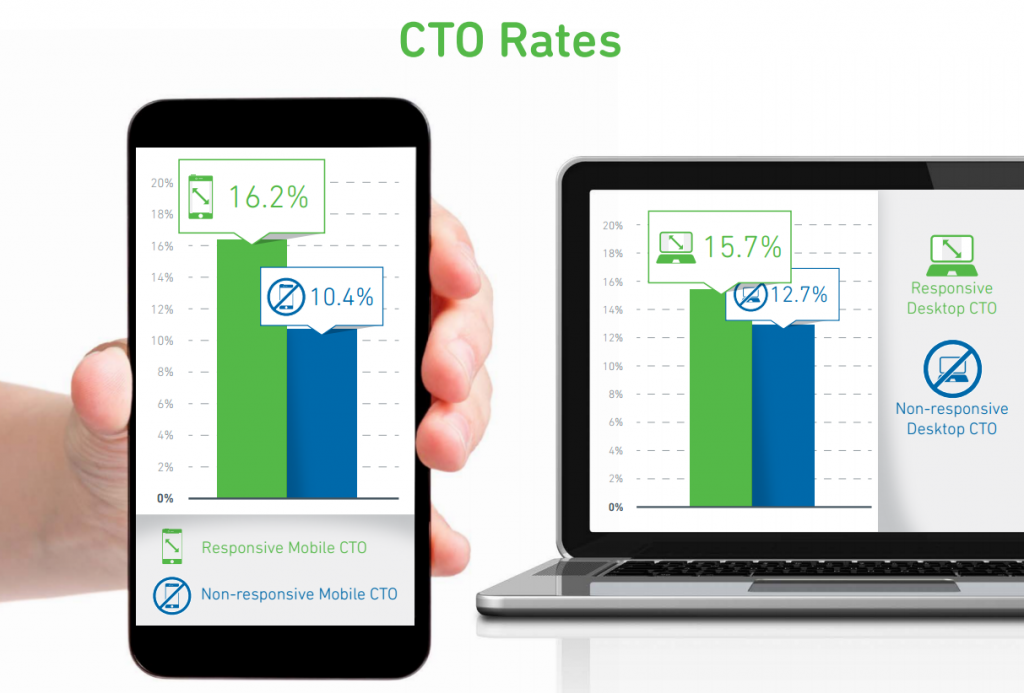 From the above stats, it's pretty clear that responsive web designs help businesses attract high email marketing ROI for campaigns run on both desktop and mobile platforms.
Proportion of Brands Using Responsive Web Design
The findings also suggest that businesses are a bit reluctant in embracing the responsive web design culture. They pointed out that only 17% businesses are using responsive web design for all of their email communications, with around 38% leveraging it mostly for their email communications.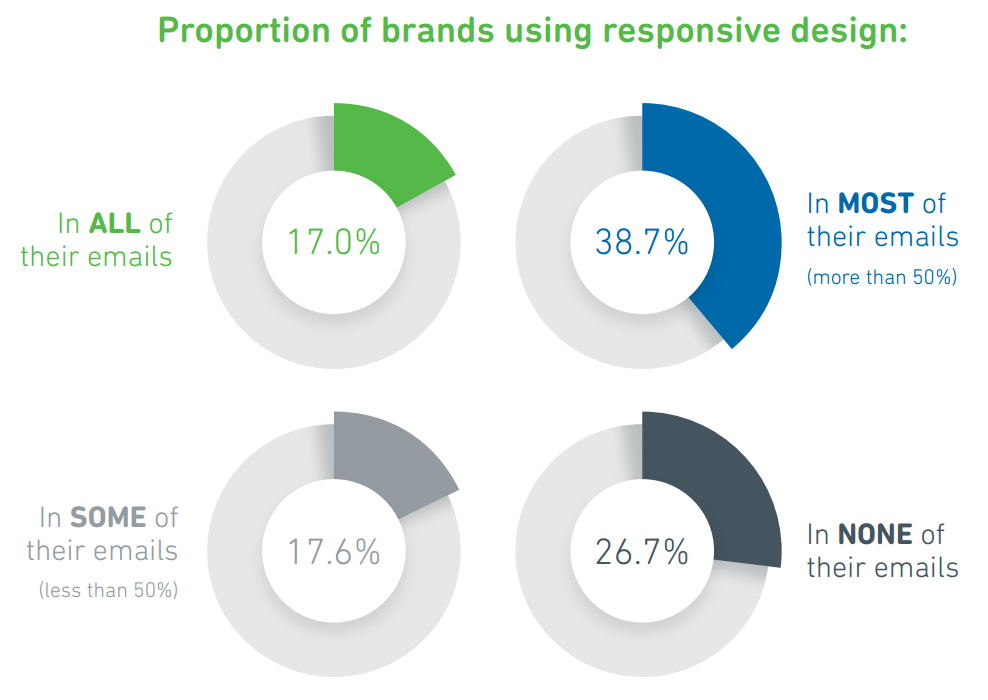 Around 26% businesses aren't using the responsive design as part of their email marketing communications.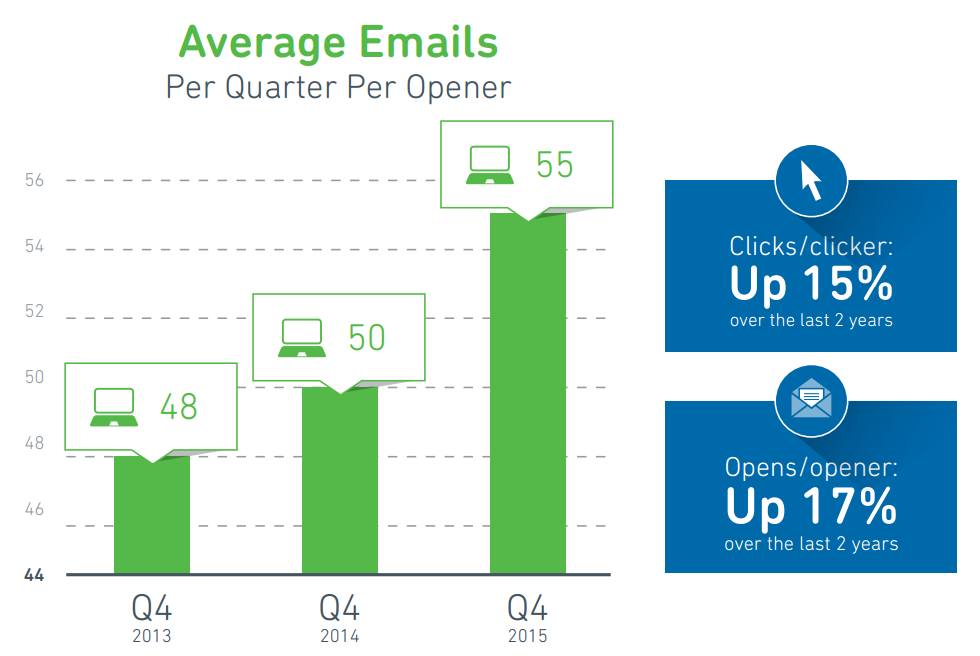 The study shows that there's a 10% rise in businesses using email marketing communications, which also indicates that the number of consumers receiving marketing emails has grown. Besides that, it suggests that the gap between mobile and desktop CTO rates is decreasing as well.
Desktop vs. Mobile CTO Rates
The study pointed out that in last couple of years desktop CTO rates have dropped by 29%, whereas the mobile CTO rates have surged by 26%.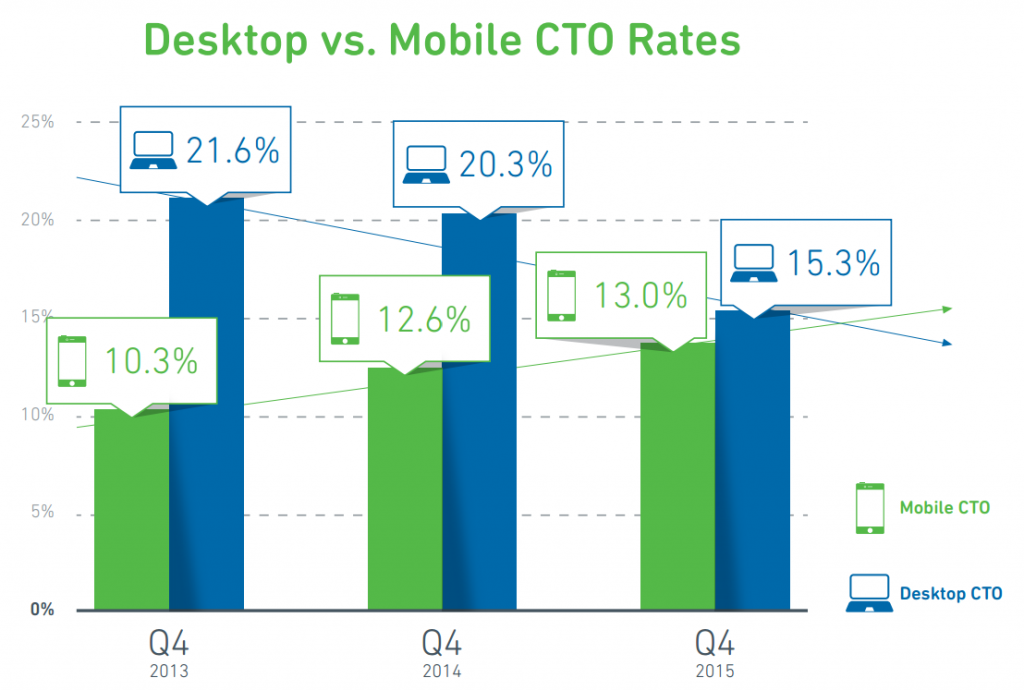 Desktop vs. Mobile Email Clicks
This shows that mobile email clicks and desktop email click rates have evened out, with mobile accounting for almost 49.2% clicks while desktop saw a 50.8% click rate.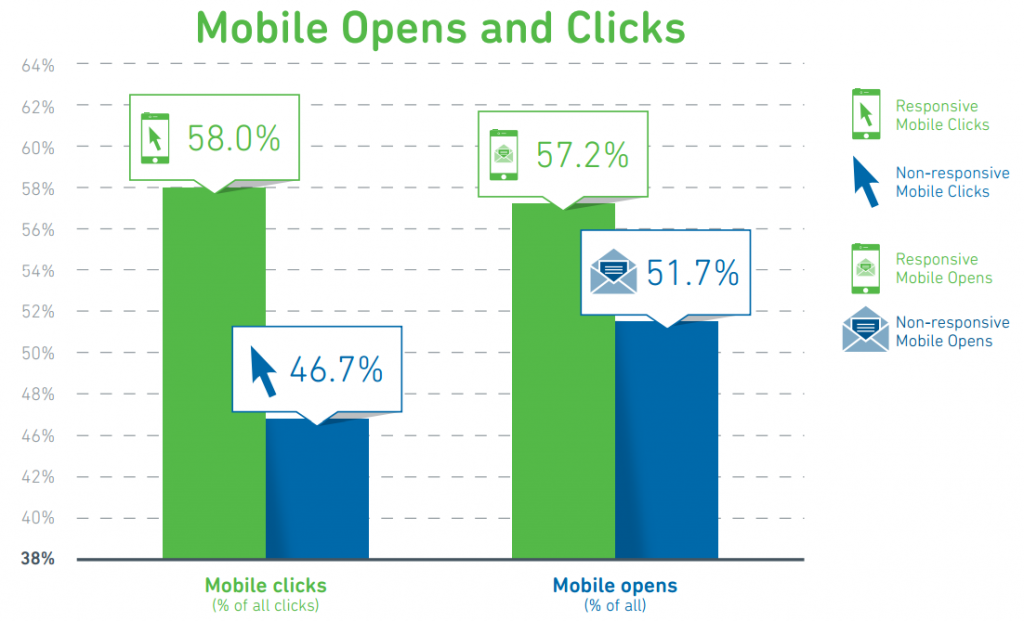 Mobile Commerce
When it comes to mobile commerce facts, Yesmail's findings suggest that mobile revenue generated over 25% of all email-driven revenue and accounted for 30% of all email-driven orders in last year's fourth quarter, with mobile email revenue witnessing a 13% yearly surge and mobile orders increasing by about 9%.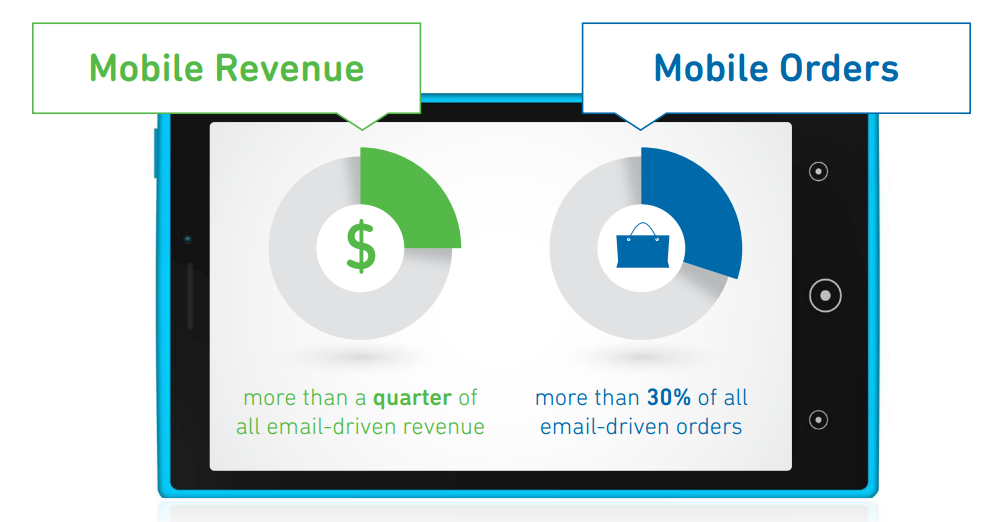 On the other hand, mobile AOV orders are witnessing a growth of 15% on yearly basis, which is still lesser than desktop AOVs, as mobile AOV contributed $104 while desktop AOV contributed $132 in last year's fourth quarter.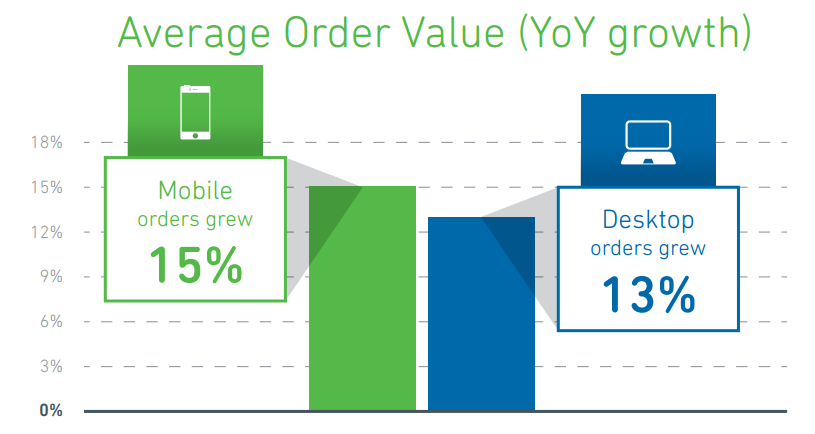 From this study, it is quite evident that businesses need to have a responsive design in order to capitalize on mobile traffic. If you are in need of mobile website design, we can assist. Just check out our mobile website design services. You can also write to us at sales@ebrandz.com or call 1-888-545-0616 (Toll-Free).
Graph image credits: http://www.yesmail.com/resources/whitepaper/q4-2015-email-marketing-compass