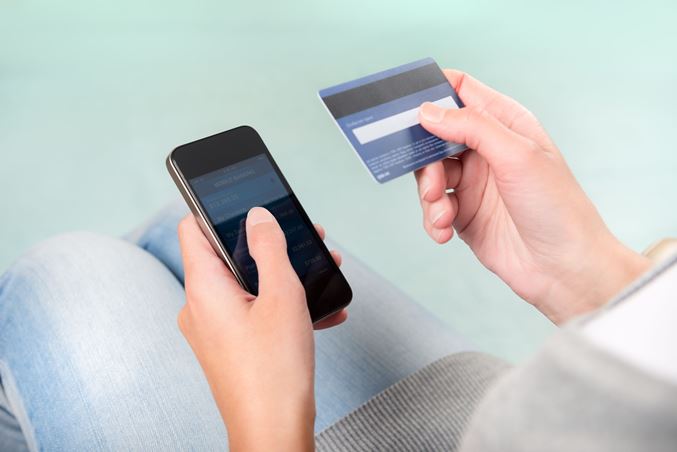 It's not just smartphone searches that are currently outnumbering desktop online visits. If a US online survey is to be believed, then around 28% of these smart users used their smartphones to pay their bills in 2014 – 15. The yet to arrive 2015 survey data may reveal how much progress has been made on that front, but it is likely that the figures will end up being on the higher side.
The latest developments in the world of virtual online transactions will strengthen the previous research findings that active users indeed prefer using their smart devices while doing an online transaction. Gartner, in his recent forecast suggested that by 2018 around half of these online transactions will be made using either smartphones or wearables.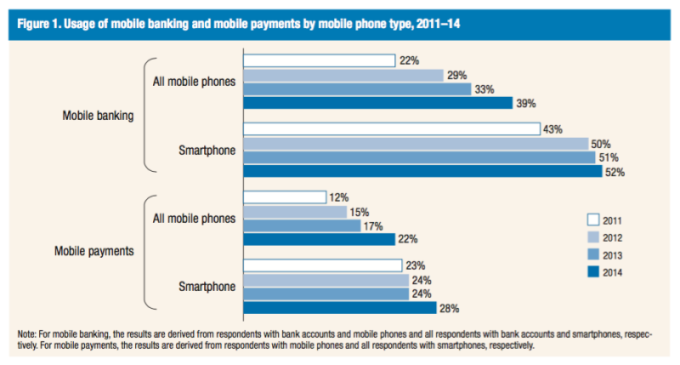 Source: US Federal Reserve Board reports (March 2015)
Making a more precise observation, Gartner goes on to define the mobile payment method as a smartphone or wearables-based payment system, branded mobile wallet system that bank or credit card providers use, and branded mobile wallets that online retailers such as Starbucks use.
The other category that is currently growing like a wildfire is the in-app pay system. The NFC-based in-store payment procedure requires proper infrastructure to be in place (such as Apple Pay system or Android Pay System) and time to deliver the desired results.
Talking about forecasts, Gartner made another provocative prediction, that by 2018 around 75% of video content will be consumed mostly via video apps that are similar to the one made by Apple CEO Tim Cook, while introducing the new version of Apple TV last year.
For more info, write to us at sales@ebrandz.com.