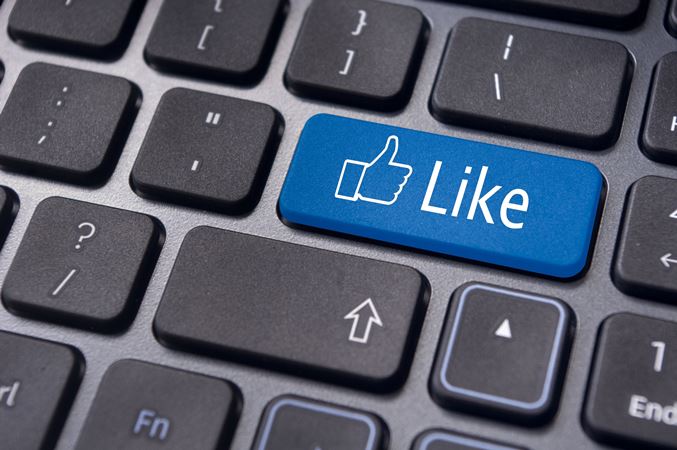 Facebook is the undisputed king of the social realm. It has not only succeeded in reaching the top, but Facebook has retained this number one position since long. So what's the secret?
The secret is, Facebook never fails to amaze its users with new updates. They are tirelessly working to introduce something new that can make the user experience more pleasing. So it came as no surprise that Facebook is ready to roll-out 7 major updates in upcoming days. If you're a business owner, marketer or just a social media enthusiast, get ready for these seven changes:
1. Virtual Reality
The two gadgets which blew everyone's mind back in 2015 were Hoverboard & Oculus Rift. So when Facebook decided to acquire Oculus, every geek & social media enthusiast jumped with joy because of the possibilities that unlocked with the news of a giant like Facebook backing the device. Be assured that Facebook will leave no stone unturned in pushing VR on the consumers. That means more VR-supported content on the platform such as 360-degree panoramas. Facebook is also planning to reward those users or businesses who will generate such content.  With this cutting-edge technology, high ambitions & great efforts, we can say that VR technology will stick around this time.
2. Instant Articles
Although Facebook introduced Instant Articles in 2015, it was limited to selected few publishers. Basically, Instant Articles were designed to keep the audience in the Facebook app for as long as possible and enlarge exposure for the publishers. Due to people's short span of attention nowadays, Instant Articles might be excellent for everyone because publishers will get more readers, users will get information quickly and Facebook will engage users for a longer period of time. So it's a win-win for everyone. However, many publishers felt that Instant Articles will not be very beneficial because it lacks robustness. So you can be assured that Facebook will revamp it's Instant Articles model in 2016 and relaunch it with a wider circle of publishers.
3. Facebook M
After Siri & Cortana, get ready to witness one more digital assistant "Facebook M". Since Apple's Siri is dominating the digital assistant segment, Facebook is trying to play a different card. This messenger based digital assistant is not completely Digital; in fact, Facebook M is a digital-human hybrid. It's algorithms are similar to those of Siri & Cortana but also backed with a team of human assistants working behind the scene to handle the most complicated tasks. This highly ambitious project of Facebook will either become a blockbuster or fall flat. But one thing is for sure – they are at least trying to bring variety to the digital assistant space.
4. Advertising Changes
Facebook advertising has been modified rapidly. The pace was really fast and advertisers were happy with the advanced targeting options that they were getting. In 2015, we saw many updates including the introduction of "Call Now" button, carousel-style ads & phone ad management. Now, Facebook is planning to follow in the footsteps of Pinterest & will probably include more social/ecommerce hybrid fictions for its businesses in 2016.
5. Organic Visibility
You may have to refine your Facebook marketing strategy in 2016 because its organic traffic is getting low day by day.  And lower organic traffic means higher pressure for marketers and businesses to employ Paid Advertising, which also means that Facebook will get more dollars than usual. However, they will subtly deny this obvious plan with a "we are trying to improve the user experience and hence showing highly relevant content only". Yeah, great user experience and nothing else.
6. Customer Service
Messenger app will be made available to business owners so they can reach out to their targeted audience. We don't have the blueprint yet but it's certain that Facebook will roll out Messenger as a customer servicing platform. It will be amazing for every business, but it would be great especially for the B2C businesses. Facebook has already enabled business owners to harness the immense power of Messenger, but it is limited for now. Let's see how Facebook will please business owners without annoying its users.
7. Greater Video Emphasis
Facebook surpassed YouTube in most desktop videos viewed per month. Facebook went from 4 billion video views per month to 12 billion video views per month. This huge leap indicates that people were satisfying their video cravings from Facebook, and thus it is planning to prioritize video content heavily. Users and businesses can witness some tools that will make uploading and playing videos easier. It will not only boost the organic reach of Facebook, but it will also be fruitful in many other aspects. 
Conclusion
Facebook keeps coming up with some new features to entice both, users and businesses. Some of their updates become a hit and some fail, but they keep introducing something new. The most important is the pace and degree to which Facebook is combining the updates to the app. Their apps are emerging with these updates and they will no longer remain just a social media platform. Marketers and business owners who are keeping an eye on the updates and learning to utilize them, will go high and far for sure.
Want to make the most of Facebook this year? Check out our Social Media packages. You can also request a Social Media Audit Report Worth $249 for FREE! Just email us at sales@ebrandz.com or call 1-888-545-0616 Toll-Free.