Just like life, some of the best things in digital marketing space is also free, biggest of them all is "Google My Business Tool". This is one heck of tool that drastically simplifies the whole process of managing & updating business listings on Google. To ensure that this Mega tool meets the changing needs, they constantly update it and add new features. Let's have a look at what's new this month:
YOU CAN NOW ADD MULTIPLE OWNERS
If you own a multi-location business, you know how tiresome it is to manage and update the listings of different locations. You wanted to divide the responsibility among others, but the security concern that comes with sharing your personal account was hindering you from taking that decision. But now you can do that! You can add multiple owners to individual locations and GMB accounts without sharing your personal info. As an owner, you can assign people to three different levels of access to GMB – Communication Manager, Manager & Owner.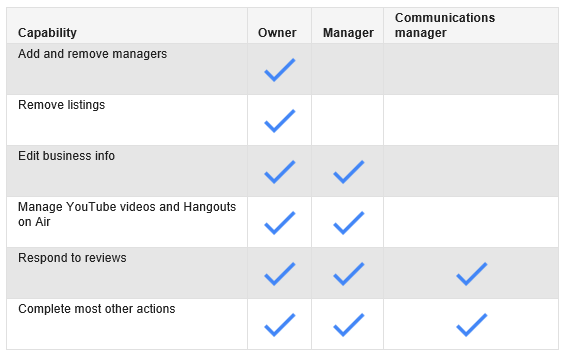 Source: Google Support
TAKE A QUICK GLANCE AT ALL YOUR LISTINGS
List view is the best for making edits, hands down. But what if you want to view all the business listings at once? The map view is the answer! Now you can look how far you have expanded your kingdom (Business locations) just by clicking the map icon at the top of the list view. You can also know the status of your listing by seeing the color. Blue denotes the published listing while pink denotes that the listing is either incomplete or require some action on your part.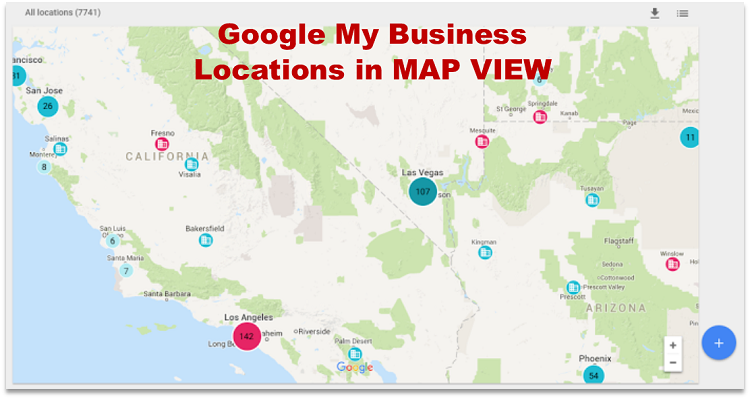 AUTOMATICALLY MANAGE UPDATES MADE TO YOUR LOCATIONS.
To ensure complete accuracy of location information, Google collects data from third-party sources as well. It means that the data provided by you can sometimes be marked as incorrect, even due to the slightest difference. Google often update these listings and you can see them listed with a "Google updates" status. It's advisable to review your listing after each update to make sure it's correct.
INTRODUCTION OF "HOURS" FORMAT FOR BULK UPLOADS
Using bulk upload spreadsheets to verify multiple business locations can save you a lot of time. But be informed that Google has launched a new format for the "Hours" column and you need to change to the new format because the old one is no longer supported.

GOOGLE MY BUSINESS API UPDATE
Although most of the small business owners have nothing to do with the API, but those selected few who take services of a third party to manage their listings should be aware from the New API update, which is as follows:
Push notifications for new reviews.

You can now Add the URL attributes.

Map URLs are included in location responses
HELP CUSTOMERS FIND YOU WITH GOOGLE MY BUSINESS
GMB is a wonder tool that lets you manage the information with ease. Using the tool you can also add photos and respond to the reviews. It offers many other things as well and so you need be updated about the changes.