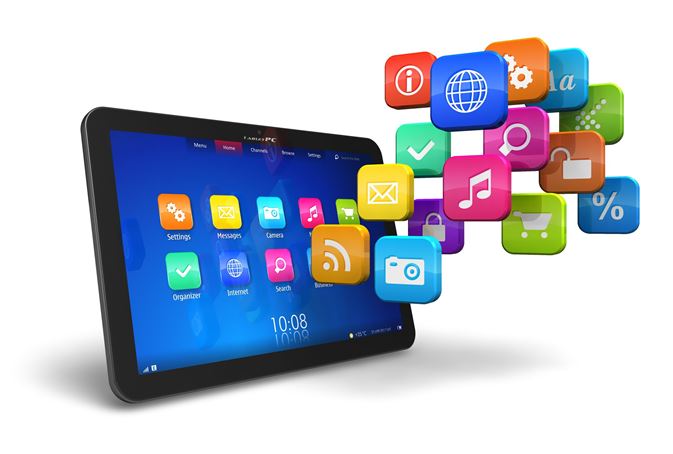 Due to their limited presence and resources, SMEs find it difficult to reach out to their intended target audiences. That's where mobile apps come in handy as they are not only budget-friendly, but also effective in terms of their reach. But your task doesn't get over after developing a mobile app for your business. To ensure that the mobile app makes a positive impact on the bottom line of your business, you need to have a clear-cut marketing strategy in place that leads to numerous downloads.
Here's a complete guide to help you chalk out your future mobile marketing strategy.
1. Determine your target audience
First you need to identify the target audience that you want to cater to before devising your mobile marketing plan. Then start designing the Mobile App, while keeping the target audience in mind.
Consider the factors that are listed below while designing your mobile app
Age group
Interests
Tech-friendliness
Industry
2. Don't ignore the keywords
The discoverability of your app in the App Store (for iOS users) or Google Play Store (for Android users) is one of the factors you need to consider while launching your business mobile app.
Over 60% of iOS users organically search for apps, when more than 80% of iOS apps are "Zombie Apps" that are hardly discoverable in organic searches. This is the sole reason why you need to focus on researching for right keywords and app optimization factors that play an important role in the overall visibility of the app. As a part of your mobile marketing campaign, you'll have to analyze the existing marketing trends by keeping abreast with the latest App Optimization strategies.
3. Leverage your online resources
After designing your business's mobile app, you need to make sure that you're enhancing the overall visibility of your app. You can do so by showcasing it not only on your web presence, but also on your existing social media profiles and other possible marketing channels that you can think of. And if you want to reach out to more people then design a dedicated website to promote your mobile app in a better way.
Listed below are some factors that you need to consider, while designing a comprehensive website for your mobile app
Landing Page :- Leverage your website's home page to promote your mobile app. Also, you can include the Download Now links or use QR codes on your dedicated mobile pages to take interested online visitors to your listed mobile app. Share downloading benefits of your mobile app with online visitors by giving ample product description. Include salient features, screen shots and promotional videos describing the USP of your mobile app.
Blog Articles :- Build a great launching pad for your mobile app by sharing frequent updates and relevant information about it on your official blog post. Increase the curiosity level of your target audience by regularly sharing latest mobile features and a sneak-peek of your mobile app. This will not only increase the overall visibility of your mobile app, but also the curiosity levels of your target audience, who would be eager to download your app once it's launched.
Banners :- Entice your click through audience by creating website banners that include important app info and download links that command action from the online visitors.
Emailers :- Short and crisp Emailers are a great way to communicate if leveraged properly. You can communicate with your target audience by sending them app update emailers on a regular basis.
4. Plan your launch
It's not what you do, but how you do that matters the most. The same applies to your mobile app marketing strategies as well. To bring about a perfect storm to increase your app downloads, mark your app's official launch day and advertise it to your intended customers through different modes of communication. Leverage your official social media handles to create a buzz; that includes exclusive offers to the downloading users. On the launch day, you can offer special discounts to the early birds. This will give them an added incentive to download your mobile app.
5. Listen to your customers
During the initial phase of your app launch, take the feedback of your customers and include the positive response in your app. Go through your in-app reviews on a regular basis and if required, request your regular users for positive ratings on your app while sorting out their complaints. Keep up this two-way communication flow with your customers while you keep an eye on your app rating. This way, you will ensure that you are adding value to your customers' app experience.
6. Don't ignore Videos
What words can't achieve, images and videos can. In fact, images and videos can help in creating that indelible first impression on your target audience. Make a short and crisp promotional video that serves as a tutorial on your mobile app and share it across your official social media profiles. Remember, a shoddy video clip is akin to having no video at all. In case you feel short on required resources, it's better you stick to a print format only.
For more info, you can write to us at sales@ebrandz.com.