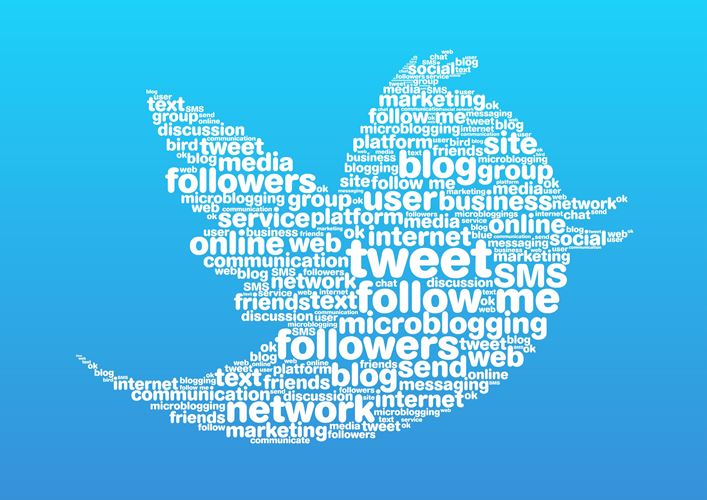 Internet nowadays is getting swarmed with a lot of Social networking opportunities and it hardly takes five minutes to get started with any of the social media platforms. Facebook, Twitter, Pinterest, LinkedIn and Instagram have become a part of our official routine tasks.
Such is the popularity of Twitter as a social media platform that you can leverage it to not only promote your blog but brand as a whole. But until and unless you are a public figure or have great brand presence or have a great number of followers, it's not easy to get a lot of people tweet about your blog tweets. But there are some ways, through which you can surely improve on those numbers.
Top 7 Ways to Increase the Number of Tweets of your Blog Content
It's surely is an art to get more people to tweet about your blog content that only comes with not only  improving your writing skills but also getting your basics right as in below.
1. Enable your Blog with a Twitter sharing button
This is a basic first step that you are required to be doing after setting up your twitter profile as such. It's not a rocket science stuff to know that twitter enabled blog will rather make it easy for your online passerby to share it within their networking circles. Hence the position of the sharing button is crucial for getting it shared across. This is where a lot of businesses miss out with their choice of placing the sharing option at
1) Just after headline of the article and
2) At the end of the post and
3) On left side space.
We recommend adding a twitter button right at the bottom of your each individual posts should do the trick. You can even do some A/B testing methodology to locate the best placement for your social sharing buttons. Go with the placement that gets you more shares and likes. To achieve that, you can also put more than one sharing options on each of your page.
2. Optimize your blog for Mobile Friendly Experience
This is again a very basic approach that is amiss with a lot of blogging sites. You need to understand that there are a lot of active social smartphone users, who like to tweet through their twitter profiles than through their desktop or even on laptops. So, if you haven't optimized your blog for a better mobile experience than you're indeed wasting your time.
3. Create Impression with your Headline
This is vital for the success of your blog presence that each of your articles come along with curiosity generating headlines. You can do a bit of research from your twitter presence about what kind of headlines make an indelible impression on your potential customers. And when you have got the clear picture on those lines, start producing those impressive headlines. This will not only increase your blog shares on twitter but in turn will enable you to get more retweets on your shared articles.
4. Take the Expert's Help
You can do well to follow some rules to leverage support from the relevant experts in your field of work.
Invite experts to do guest blogging opportunities on your site
explore linking opportunities with relevant experts blogs or articles
cite relevant information from other writers in your blog articles
Invite an expert to talk on a subject that you would like discuss at length on your blog.
When you use someone else's creatives, don't forget to mention them in your articles. Coz when you do that, they will do the same for you and that will help to only help you in terms of  increasing the reach of your blogging site.
5. Make Visually Appealing Content
Photos and videos can help you to create an indelible impression on your click through user and generate interest levels. Hence, try to accommodate them in your tweeted articles to arouse more curiosity amongst your readers. In fact the infographic study by Digital Marketing Philippines supports the idea that visual content is a sure way to increase shares and conversions on your twitter presence.
6. Share your "Thank You" message
Besides this, you can also ask your customers to do a favor by sharing your post across other users. This can be done graciously by following up your user's comment with a "Thank You" share.
You can even ask your user to retweet your post by setting up a tweet and asking your visitors to do the needful. This is proven to be quite a useful tactic to further increase the tweets and shares of your content.
7. Offer them Incentives
The quality of your content will be the utmost priority and further to get the dice rolling in your favor, you can work on the below ideas and offer them incentives to do the needful.
Offer them concessions on online transactions (you can offer them up to 15% flat discount)
Offer them a copy of your e-booklet
Invite them for a shop a sale offer or a pre-book opportunity
Offer them discount coupons through mailers
Lure them with an exclusive opportunity
There are many ways to do it and in the process both parties get benefitted. So there's no harm in leveraging it for your needs as such.
The Takeaway
There's an old marketing thought that says "first give" in order to "receive something" in return. So, as a blogging professional, if you can give quality content that adds value to your customer and make it more convenient to share it across then your user will reward you with numbers in terms of tweets and shares of your content, which will ultimately determine the success or failure of your social marketing presence.
Don't want to be left behind? Check out our social media packages to give your business the lead among your competitors. You can also request a SMO Audit Report worth $249 for FREE. Just email us at sales@ebrandz.com or call 1-888-545-0616 (Toll-Free) to get started.