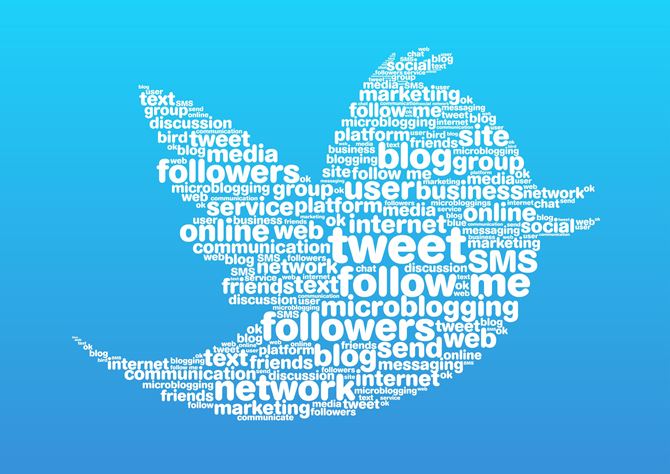 Are you dissatisfied with the number of retweet counts that your tweets are generating at the moment? To be frank, as online marketers we are never quite satisfied with whatever results we achieve through our promotional content.
You must have gone through n number of articles that lay importance on having an actionable CTA as part of your marketing content. But there are still many businesses that are short of creative ideas when it comes to CTA specifications.
There are a plethora of websites that offer suggestions and even allow you to test the functionality of your existing CTA specifications, including text, color and placement on blogs and websites. Yet, there's lack of information on how to use them to good effect on social networking sites such as Twitter.
You may be running out of options on what to include/exclude to make better use of the given 140 character limit; add more text or less, include a link with proper hashtags or squeeze a CTA as part of your promotional tweet.
Does a retweet CTA have the potential to increase your target audience's engagement levels or is it the other way around? So here's how you can make better use of your CTAs to get the desired results, as per an SEJ study.
Methodology
This study was carried out by SEJ staff in a period spanning 122 days, from May to September, 2015. In the process, they researched 22 Twitter accounts that published 5,148 tweets and were followed by a total of 350,000 followers. Each of these tweets could be put in one of the below mentioned groups. Each of these groups tweeted 1716 updates.
No CTA
'Please Retweet'
'Please RT'
Results
Of the total of 976 retweets, more than 10% retweets came from 585 updates falling under 'Please retweet' group. The 'retweet' CTAs garnered over 70% response retweets.
Every CTA has a different impact
Besides displaying the importance of testing, CTAs requested the readers to do the needful, which in the end made the difference in terms of their effectiveness.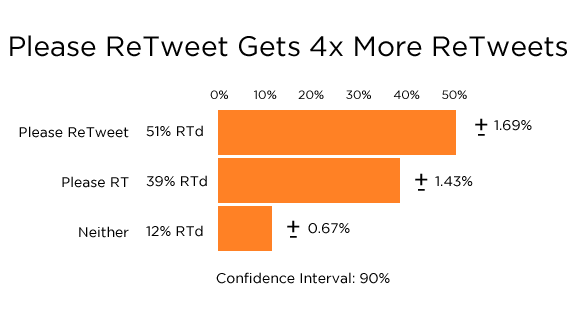 On one hand posts that included 'Please RT' garnered more than (285 times) 25% of the total retweets, while on the other hand posts that read 'Please Retweet' accounted for over 40% of the total retweets.
In another study on a promoted set of tweets, using retweet in the beginning of the tweet was found to be quite a useful tactic.
Days of the Week
The research further revealed that Tuesday (more than 25% of tweets got retweeted) accounted for more viewers' engagement. It was followed by Friday (nearly 24%), Saturday (nearly 23%) and Wednesday (nearly 20%).
Discussion
Based on the research data, it was observed that the results may slightly vary depending on the availability of regular or active users. Of the 22 twitter accounts, they found that few accounts were inactive and this impacted the retweet result. Nevertheless, it was found that this was more or less a perfect representation of the retweet counts.
It was also observed that positive results tend to decline with time; especially if you include 'Please Retweet' in every single tweet you post.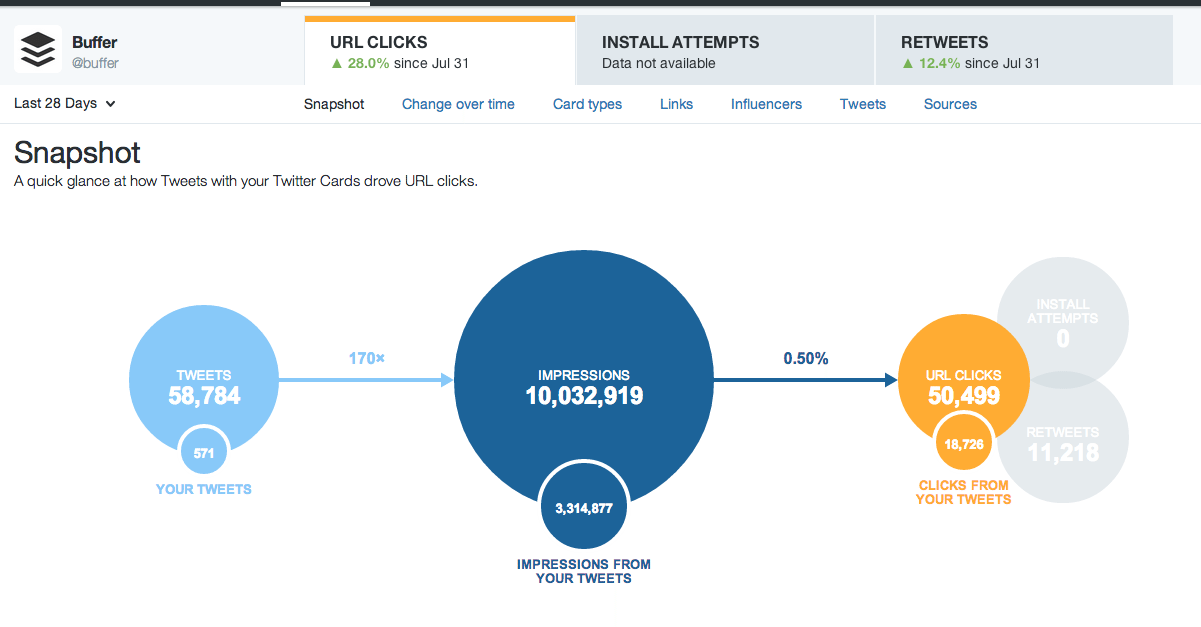 Your final takeaways
From the study, it was concluded that adding a 'Retweet' CTA positively impacts your engagement levels in terms of more retweets. But it would do you well to use it less frequently. It is preferable to use it in the beginning of your post and for better engagement levels, use it in the middle of the week.
Want to leverage Twitter for your business? Check out our Social Media Packages. But before that, do not forget to request a FREE Social Media Audit for your business.