Hello there! Today we'll talk a bit about what AdWords can do for you. If we look around the world, all businesses are on the lookout for customers, clients, audiences & visitors. In order to achieve your target, tracking the ideal set is essential. In order to so, businesses look for data that clearly explains every element clearly. Some might look at it as 'business intelligence' or 'personas', but not all the data that comes flying in is as simple of actionable.
And that's where Google AdWords comes in. A business bonanza.
AdWords bring along a flurry of features for search and display, in addition to retargeting campaigns like demographics, geography, ad schedules, as well as an innumerable army of audiences & display targets. And these targeting features can be put to use in three distinct ways:
An actual target for your campaigns. For instance, search campaigns can be used to target only the retargeting audience of a certain city for a specified time frame.
A target and opportunity to modify bids by target. With pertinence to the earlier point, you can run display campaigns targeting the same region and gradually turn your head towards other cities or neighbouring towns. For example, you could step in with a -20 percent bid modifier for males and people in the 'SEO and SEM service' in the market audience.
A data filter by target feature has the ability to modify bids. You can not only run such campaigns for a selective region, but extend your hands upon a set of other regions as well. You can set the extra regions as 'bid only' targets.
Your eyes & mind need to wide open for the last point, that's the most important. The most uncomplicated way in which you could understand a particular segment's comparison to everything else with respect to its performance is by setting a target as 'bid only.'
What Kind of Data Can you Gather from AdWords?
Data can be analysed and obtained for location or geography and for retargeting audiences with the help of both, Google Search and Display Network. With its relation to age & gender, affinity or in-market audiences, interests, topics and placements, Google Display Network also provides a clearer perspective on its data.
Age and Gender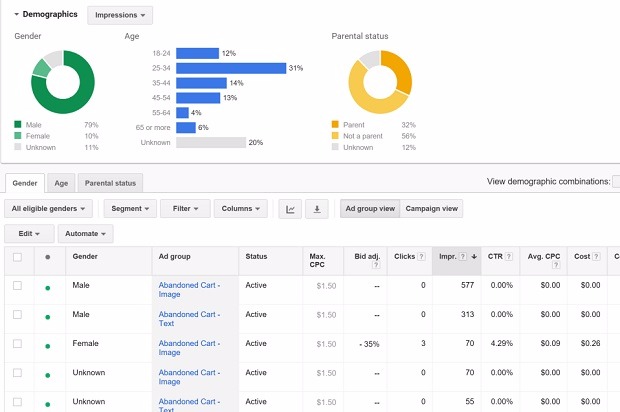 Location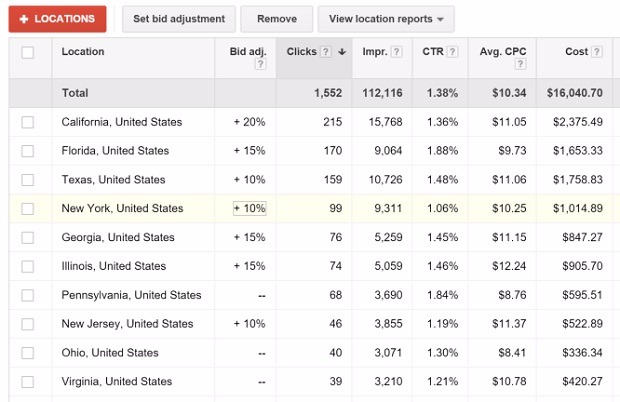 Ad Schedule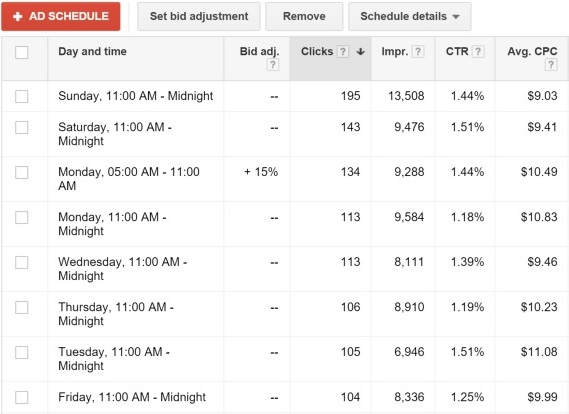 Setting Up of Data-Collecting Targets.
Firstly, the application of the aimed target at the campaign or ad group level is essential. Ad Schedule and Location do not possess a manipulative 'bid only' option. You could instead, apply all of the segments you wish to a pull data form, letting the bid modifier be at zero.
When the question arises about turning this on or off, demographic targets & other audiences come into the picture with these distinct options that you could make use of.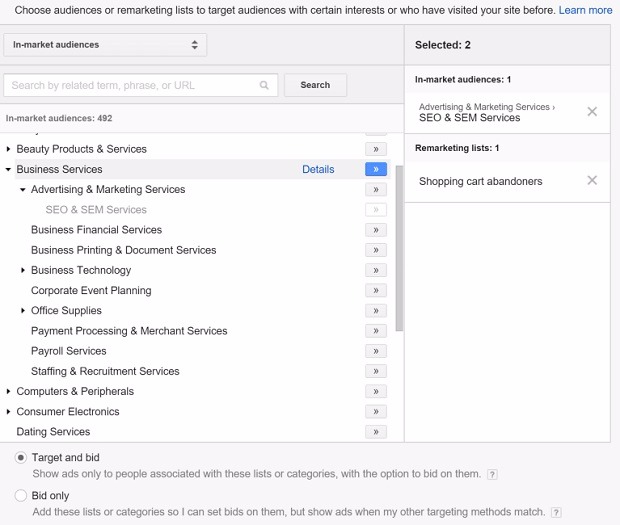 AdWords Editor lets you handle everything in bulk and simultaneously across multiple ad groups.

Time to Take Action as we Conclude
Data can be analysed or action can be taken the very moment your targets are set up, and allowed date to be accumulated with these filters. An increase or a decrease in bid modifier percentages can influence a particular target's performance. Hence, usage of bid modifiers in AdWords can make functionality a tedious task.
If you're notified about the noteworthy progress of data collecting 'bid only' targets, the other options would do a whole lot more than just influencing a bid. Creation of a new campaign or ad group is sure to elevate this component. Once that's done, apply the 'target and bid' function to confine impressions for that particular target.
So, if you're looking for Pay Per Click services for your business, check out our PPC packages and let our professionals do the work for you. Alternatively, you can email sales@ebrandz.com or call 1-888-545-0616 (Toll-Free) for assistance.