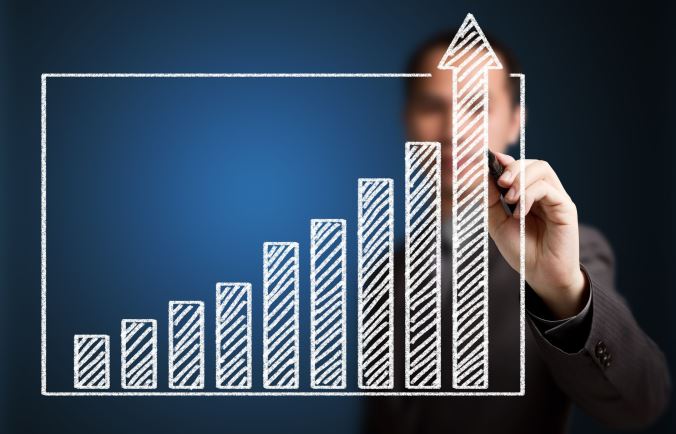 The two main objectives of every online business are getting the best possible conversion rate and the highest rank in each and every search engine result page (SERP). Both the objectives go hand in hand as higher ranking will bring more traffic, which eventually leads to more sales!
The concept is really simple, but the execution is way too complex. It's not the old era anymore where the unsophisticated SEO practices were enough to escalate your ranking in SERP.  At present Creating SEO strategy which is in align with the Google algorithms and employing inbound marketing both are vital for success.
In order to turn your dreams of getting top spot in SERP and high conversion rate into a reality, you need to employ the following tips to the fullest:
1. Blog on a Regular Basis
Blog provides you with benefits beyond expectations. It is one of the best inbound marketing strategies you can employ for your website. Starting a blog will not only maximize inbound marketing but will also boost your SEO ranking. A blog offers the highest Return On Investment (ROI) then compared to any other marketing techniques.  Blog insanely escalates your ranking in SERP and companies who blog regularly have experienced an increase in customer procurement.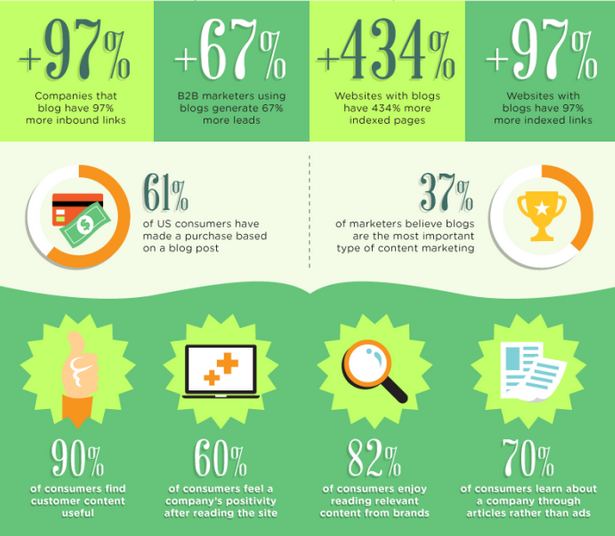 So maintaining a blog must be an indispensable piece of your marketing and SEO strategy. Blogs help in driving the "Right" kind of customers to your site. Since your blog will be always around your niche, so it assures that the quality of the user. Blogs do an awesome job in attracting the attention of qualified prospects by providing them with the information they are searching for. And when you guide customer from the very start of the buying funnel, you actually win their trust and look authoritative, which is crucial for sales.
2. Use Images and Logos to Your Advantage
Studies have proven that there's a strong connection between measurable brand symbolism and sales. This is why you should give utmost attention on your company's logo. A logo must clearly illustrate the core idea and vision of your company. One can grasp the main business objective and niche of your company by just looking at the logo. The logo is going to be displayed everywhere, from product packaging to your visiting cards, advertisements and in your office. So it becomes crucial that your logo must be simple yet hard hitting and catchy so that it can get hammered in people's mind instantly.
Apart from the logo, an image also a plays a major role. Studies have proven that a blog, advertisement or any page of the website with an enticing image gets 300% more engagement rate than that compared to simple texts. It's important to choose the right image with the right copy that is in aligning with the overall theme of your advertising campaign. The perfect blend of both massively increases the success ratio of marketing campaigns. It also helps in attracting users to your site, and the chances are, they will remember it for a really long time. Benefit? The customer will stick around enough to make a purchase. Additionally, the caption and copy of every image will help you in SEO as well.
3. Widgets Can Boost Sales
You may know that "90% Of Customers Say Buying Decisions Are Influenced By Online Reviews".
So if you have received many positive reviews, then why not display it along with your content. There are many widgets out there that let you display the positive reviews of the customer in front of your website visitor. By doing so, you are providing customers an easy access to the reviews, since they don't have to click testimonial page in particular.
One of them is our review widget which will give you a chance to get more positive reviews on Google and Yelp for your business. This will help not only your Local SEO efforts but also attract new business. The best part is, you can filter negative reviews from the back end. So if someone leaves a positive review, you request them to post the review on Google or Yelp. If the review is negative, we don't ask them to post the review to third party sites and handle the customer in a way that it does not become a bigger issue.
Conclusion
Good product or services, great images with good titles and captions, regular blogging, review widget, user-friendly website and an excellent SEO strategy will turn your dream into a reality.
In case you're facing difficulty in employing some techniques, or need help with SEO, we will be more than happy to assist you. You can also request a FREE SEO Audit of your website to check where your website stands. Just write to us at sales@ebrandz.com or simply call on the Toll-Free number 1-888-545-0616 and let our professionals help you.