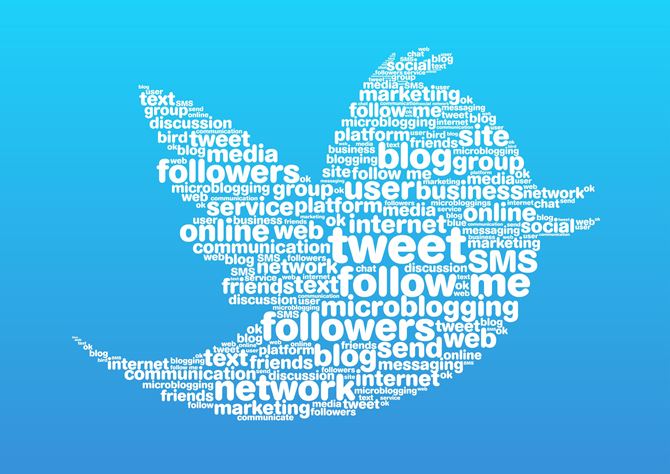 As the social competition heats up to grab more eyeballs, every top listed social networking solution is trying to be at their creative best in changing their social experience to suit their audience taste. After Google and Facebook, now it's the turn of the second-ranked social networking site i.e. Twitter.
Twitter recently made a significant change in its user's dashboard experience by replacing the nine years old Favorites tag to match Facebook's likes with a new "Likes" option and even changing its iconic "Star" appeal to make way into user's heart with a new "Heart" symbol.
The only reason behind Twitter's recent dashboard tweaks was to overtake the popularity of the no.1 ranked social networking site Facebook, which is currently experiencing a dip in its social log-in market share value. Besides that, the dashboard tweaks are aimed to make it that much more convenient for the user to understand and hopefully will get the dice rolling in terms of effectively growing its presence.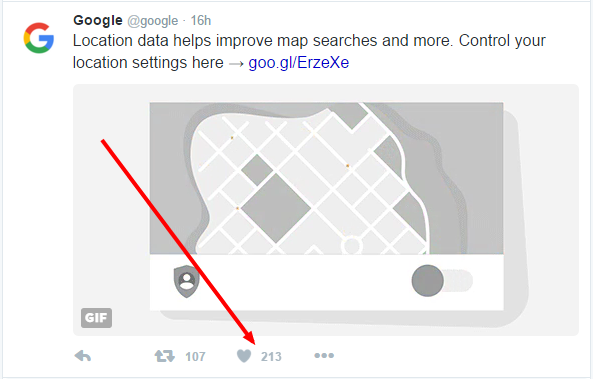 For users, it was one of their "Favorites" quirky feature of the overall Twitter functionality but after a sudden demise will hopefully won't result into any "Heart" breaks as such. Despite their quirky nature, some readers use to bookmark tweet contents containing links for later use and others utilized it to express their emotions to the author of the tweets: whether you Hate fave it or LoL fave it but it was always too-hot-to-handle these retweet Fave's and when the dialogue's taking an ugly turn, you can even use it as conversation-ending Fave's with many more such memories attached to it. Of course, it's increasing functionality was often misunderstand by the recipient and that possibly the reason behind Twitter's recent dashboard tweak as Twitter's Product Manager, Akarshan Kumar tries to explains through the blog post as below:
We want to make Twitter easier and more rewarding to use, and we know that at times the star could be confusing, especially to newcomers. You might like a lot of things, but not everything can be your favorite.
The heart, in contrast, is a universal symbol that resonates across languages, cultures and time zones. The heart is more expressive, enabling you to convey a range of emotions and easily connect with people. And in our tests, we found that people loved it.
The recent move by Twitter is a long time planned one, with "favorites" now making way for the "likes" in its dashboard functionality. From past three years, it was in beta stages before Twitter actually started to test it out via mobile apps. Among its regular users, investor Chris Sacca also came out supporting the twitters recent dashboard tweaks saying:
"A very high bar is set by using the word 'Favorite' on Twitter. Favorite is a superlative. It implies a ranking. In the early days of Twitter many of us interpreted the word literally and only keep a few Tweets in our favorites that were truly, well, our favorites. Today, many of my friends and I use the star as a 'Like' button equivalent or even a simple acknowledgment that we saw a Tweet. Whereas other people use favorites as bookmarks. However, the majority of users are baffled by favorites and they don't end up using the star much, if at all."
"It is high time to introduce "Hearts" to Twitter. For years, folks at Twitter struggled with whether to use a more casual gesture. Suggestions even included buttons that said "Good" or "Thanks." It is now clear from across the Internet and throughout the world of apps that the heart is universally understood and embraced. (In fact, Periscope's unlimited heart repetition has elevated the social feedback loop to a mind-blowing new level.) If Twitter integrated a simple heart gesture into each Tweet, engagement across the entire service would explode. More of us would be getting loving feedback on our posts and that would directly encourage more posting and more frequent visits to Twitter."
Surprisingly, Twitter's planning of events perfectly matches Facebook's cognitive thinking to move beyond the domain of "likes". Not only that, Facebook is currently beta testing (in Ireland and Spain) a lot of such expressive emotions to provide more viable "emoji like" options to its users.
Twitter's aiming more consistency in terms of its feature across its other sister concerns as well. That's why it will induct "hearts" in its "Vine" scheme of things replacing the smiley icon while launching Periscope, last year, as the live streaming solution with the option.
The newly inducted "Hearts" icon will make the cut simultaneously across the three platforms viz the iOS, Android and Windows 10 with more alternatives given to the users to access it from twitter.com. And it will soon be a part of "Mac" users shorthand lingo as well.
For the moment, all we can say is R.I.P "Favorites" and Welcome "Hearts".
Want to utilize Twitter for your business, check out our Social Media packages. For more information, email us at sales@ebrandz.com or call 1-888-545-0616 (Toll-Free).