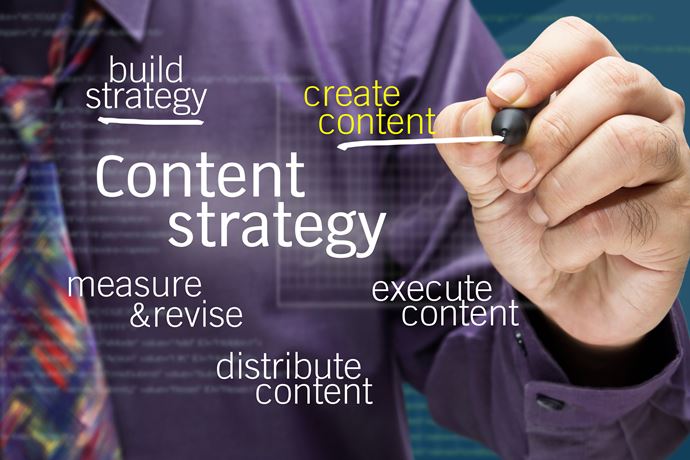 With so many content distribution channels vying for attention, it becomes quite confusing for Content Managers to get a clear picture of what a particular channel is providing. If you happen to be one of them, then we're here to give you a brief idea about some of the latest distribution channels such as Accelerated Mobile Pages (AMP), Facebook's Instant Articles (IA), Apple's News distribution channel and other such content distribution channels.
Know them better
The above-mentioned are the latest entrants to the list of content distribution channels which are optimized primarily to cater static content on mobile based platforms. Not every platform supports interactive content such as data visualizations, and it may not be as per your requirements.
All these platforms are trying to address the slow mobile page loading speed of your device. While many reasons can be listed for the slow loading speed of your gadget, the solutions that these platforms are offering are more or less the same. Each of these channels comes with a specific set of technical requirements, and if they matches yours then you can invest in that particular channel.
They don't replace your website, but rather create a user based optimized version to enhance the on-page mobile loading experience of your site.
Now let's see what each of these platforms has to offer.
Accelerated Mobile Pages
The AMP project is more of an industry collaboration that includes the likes of Google, Twitter, LinkedIn and other such organizations, except for Facebook and Apple. While Google and Yahoo are expected to make certain headway with their fast loading AMP content, other platforms such as Twitter and Pinterest use it directly through their mobile app.
Besides that, Google also promises a worldwide release of CCDN (caching content distribution network) to support its AMP content.
Methodology
Technically speaking about AMP specs, being an open source entity, it contains a very strict layer of HTML and CSS files that produce reliable and performance oriented web pages. It only supports sandboxed version of JavaScript while completely ignores the on-page Javascript support.
To speed up your AMP content discovery, all you need to do is add tags to your existing content, pointing toward the AMP content.
How you can monetize your content
Publishers control their ad inventory on AMP pages and work with other technicians to provide better solutions to readers and publishers. Besides that, they have the right to sell their ad inventory by selecting a large array of networks which include ad monetization domains such as A9, AdReactor, AdSense, AdTech, AOL, Doubleclick, Outbrain, and OpenX.
At the moment, a paywall system (both "hard" and "soft" paywalls) that denies users access to web page content sans paid subscriptions is in the process.
How to track your Analytics report
AMP hosted content is enabled with universal pixel tracking and comes with Parse.ly, Chartbeat, and Adobe Analytics support.
Wanna join? Here's how
You don't need to register to use these services since it provides an open web hosting solution. All you need to do is simply host AMP content on your site to get started. Even Google will start serving AMP content from hosting sites in its search results, which in turn can impact your search ranking as well.
Facebook's Instant Articles
Publishers can create and market their content through Facebook's latest discovery, Instant Articles. Instant Articles is a closed beta network that requires Facebook's permission to join in.
With the help of Instant Articles, publishers will be able to cache and load their shared content on Facebook in quick time. This will save them a lot of content downloading time through mobile networks.
Methodology
To get started, you'll need to have a Facebook page along with a supervisor, who can closely monitor the content on your page. Then you'll need the Pages app to carry out a preview, test and fix up any error on Instant Articles.
Similar to AMP technology, the Instant Articles contains HTML at its core, which can be shared as a content feed on Facebook.
How you can monetize your content
Instant Articles allows publishers not only to sell and market their advertisements on its platform, but also keeps 100% of the ad revenue with them. The social media giant charges a nominal fee only when it advertises the content on Facebook's Audience Network.
How to track your Analytics report
As far as the Analytics is concerned, embedded content works well on Instant Articles and is compatible with existing Analytics tags. Displaying content on Instant Articles also gets comScore's traffic acknowledgment, which is due to its partnership with Facebook on this project.
Here's how you can join
You'll have to send a request to Facebook, asking them for permission to join their close-knit program.
Apple's News Distribution Channel
If you feel that iOS platform serves your advertising needs better, then you can leverage the iOS app platform to produce and distribute your content on Apple News.
Methodology
As one of their authorized publishers, you can share your content on their feed section either as an RSS feed or relay your content on their upcoming Apple News section. Or else, look for a content management API to do the needful. You can even synchronize all these content distribution channels as part of your content management system (CMS).
How you can monetize your content
Using iAd adverts; you can monetize your content in the Apple News format and as an authorized advertiser can even sell your own ads with a promise of receiving 100% revenue generation. But if you leverage iAd backfill or other paid services, then Apple charges up to half of the revenue generated through your ad inventory.
How to track your Analytics report
In countries like US, UK, and Australia, Apple had been allowing authorized publishers to download their CSV Analytics report both for channel-level and article level data from past 30 days. And all you need to get started is an active Analytics account that supports download and analyzes the Apple News data.
How to join?
To get started, you need to register with their News Publisher service and as an authorized publisher you can conceive your own channel and feed section.
Some other channels of content distribution
And if you're looking for more content distribution opportunities then you can consider the below listed options.
Upday – This news aggregator specifically caters to the demands of Samsung Mobile. Reason being, the channel was formed due to a partnership deal between the mobile giant, Samsung and Axel Springer. As an advertiser, if you want to become the part of their ad distribution network then you'll have to send a request on their contact email address.
But how content on Upday is distributed across other platforms is still not clear. Neither is there any clarity on how content is monetized or you can track your Analytics report on this platform.
Flipboard – This is basically an online digital magazine on which you can add content and serve ads on its platform.
Need more information on this topic. Write to us at sales@ebrandz.com and our reps will guide you.