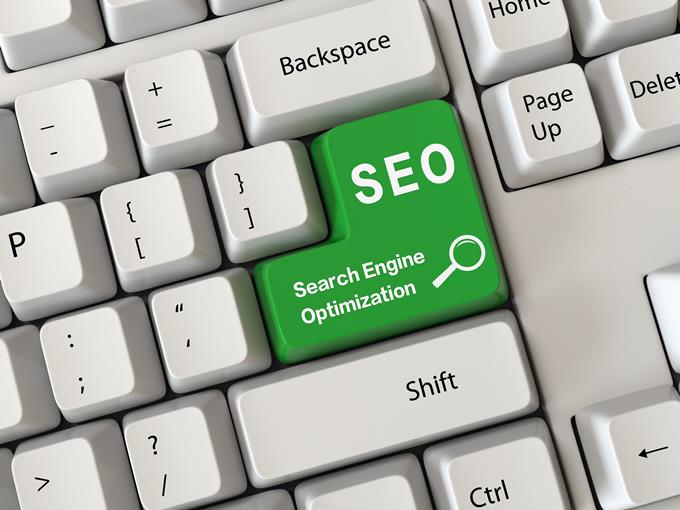 Over a decade and half of existence, and still people's perception towards the SEO industry has been the same as it was during its inception. Over the period of time, the predictable nature of SEO tactics may have survived the constant onslaught of unpredictable Google algorithm updates, but doubts continue to prevail amongst businesses with regards to its strategy and outcome.
Some SEO Misconceptions
Broadly, there are two types of SEO misconceptions that are still prevailing in today's times, which in a way, can be as damaging as the half-baked SEO knowledge of a novice.
These doubts about SEO methodology begin at its basic premises, 'What is SEO and what is it used for?' SEO doubts come into the picture when people perceive them as below
A black hat tactic mainly used by Spammers and Scammers to modify your search rankings,
A rather dubious, unpredictable and expensive service model which more or less has no impact on the ROI of the company.
Not worth pursuing, as it's only good for getting temporary results
One wrong SEO move can have long lasting, devastating results on your company
People's second line of defense or rather doubts with regards to the SEO industry is about its use, which mars the overall reputation of the SEO industry. This becomes evident in the tactics used for execution of SEO campaigns as listed below
Include more number of keywords, for better SEO results.
Look for more link opportunities as part of your SEO campaign.
A site with more web pages positively impacts your search rankings.
Focus more on a particular keyword to earn top ranking for that keyword.
All these above listed misconceptions lead to grievous results and often stringent penalties, especially if your actions are found to be working against the webmaster's guidelines. But it is a mystery as to why these misconceptions are still around, even though there are a plethora of tutorials available on the web.
Internet is still a mystery for some
There still exists a generation of entrepreneurs that views the modern web enabled technology as completely useless. This is because the previous breed of advertizers consider word of mouth and print ads to be the best source of communication and that's why they recommend their views to be followed by the next generation.
They perceive the virtual world of internet as a source of witchcraft and instead of understanding the nuances of the medium, they prefer to ignore it completely.
These superstitious people are hard to convince, since they speak through experience consisting of more tangible results.
First impression does matter
During initial SEO days, owing to its complicated nature, people had this wrong notion that spammy keyword stuffing is the only way to get superior search rankings. This resulted in increasing curiosity levels amongst the people and they ended up browsing more web pages to satisfy their urges.
This first impression of the SEO experience among the first generation of online marketers still exists amongst major chunk of the population.
As first impressions last long, our existing SEO scenario is suffering from the same. If the mystery surrounding SEO industry were sorted out during its initial phase of development, then these misconceptions might not have existed in the first place.
Constantly changing SEO scenario
SEO aspects are constantly evolving with time. The factors which once contributed to superior search rankings have now been replaced with new factors. After the initial showdown, Google made sure with its regular algorithm updates (Panda, Penguin, Pigeon, Hummingbird, Mobilegeddon) that spammy tactics such as keyword stuffing do not find their way into the existing search scenario.
But after Google's frequent algorithm updates, there's a growing tendency among businesses to attach new misconceptions to the field of SEO. This is a rather slow and gradual process that constantly gives birth to a new breed of misconceptions.
Watch out for ill-intentioned SEO
Amongst several professional & trusting SEO practitioners available in the market, there are quite a few ill-intentioned scammers taking advantage of people with less SEO knowledge. They generally use unethical SEO tactics to create a sense of fear amongst the less informed businesses to fetch them superior rankings on short term basis. And when businesses do fall prey in the hands of such SEO practitioners, they are left with a bad experience. They then share this experience within their community, which in turn spreads a misconception like a wild fire.
Results don't always tell the right story
Finally, the complicated nature of SEO practices more or less add to the misconception amongst several less informed businesses. The temporary gains resulted due to induction of a couple of new strategies are the main reason for that. Hence, often misinterpreted strategies give rise to other misconceptions that harm more on a long term basis than fetching you desired results.
Your Final Takeaways
At the end of the day, you'll have to accept the fact that there some people who really don't change no matter how much you explain. It becomes a part of their DNA and they really don't seem to be interested in buying your experience. And over a period of time, the ever evolving SEO tactics will give rise to a new line of doubts and misconceptions. But as an SEO provider, you need to stay well informed and updated with evolving SEO skills so that you can clear any doubts your prospective clients may have and stay ahead of competition.
In need of future-proof SEO services, check out our SEO packages starting from $349/mo. You can also check where your website stands with our feature rich SEO Audit Report worth $249 for FREE.