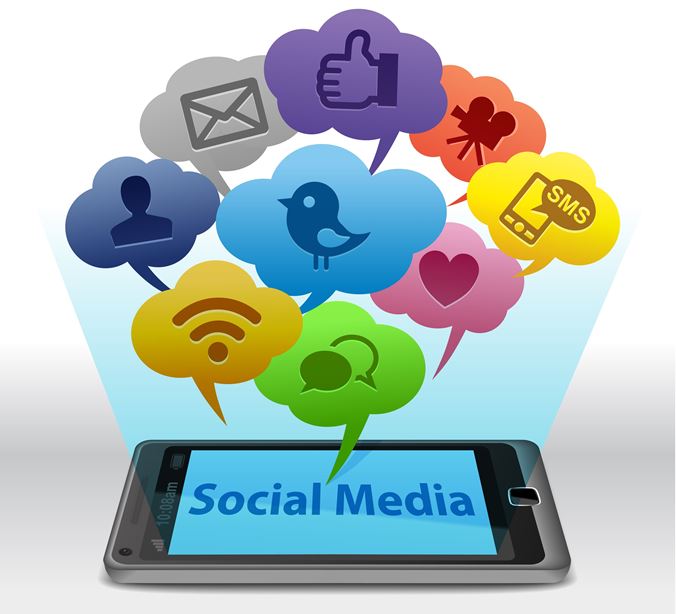 Social media marketing never gets old; in fact, their traffic driving potentials are increasing day by day. On one hand, Facebook is still the undisputed king of the social realm as it generates the highest number of traffic referrals. On the other hand, there are slightly new platforms that are rapidly gaining popularity.
The new social media platforms, namely Snapchat, Pinterest and Instagram offer a brand new way of advertising and a growing audience base. For marketers and business owners, NOW is the time to get familiar with these new platforms and utilize them to the fullest.
Pinterest!
Pinterest has become the latest favorite of marketers and advertisers due to several reasons. Firstly, Pinterest users have approximately doubled since 2012. It now has ONE HUNDRED MILLION monthly, active users! That's one giant leap. Secondly, Pinterest works as an icebox for evergreen content since it offers longer lifespan. And last but not the least, Pinterest's 75% traffic comes through mobile. A big reason to advertise!
But like you, there are many business owners and advertisers trying their luck here. So to stand out from the crowd and get the best possible outcome, you have to do things the right way.
Here's The Pinterest Survival Guide
Don't use your personal account for commercial purposes, create a business account and get it verified.
Keywords research data should be kept in mind while creating custom boards.
Think beyond your website content. Get associated with those messages and posts that are somehow related to your brand and can turn out to be beneficial.
Creativity is the key. No one gets amused by old, boring stuff.
Use infographics, compelling images and hard-hitting captions.
Try to promote new boards in already popular boards and save yourself some time and energy.
Pin your content in other areas the moment you see it taking off.
Start using pin alerts and promoted pins.
Interact as a brand with the folks who share similar interests and content. Use a subtle tone and language while interacting with other users.
Remember, there are one hundred million monthly active users waiting for the right product. If you do your campaigning just right, rest assured that your sales are going to elevate soon.
Snapchat!
Use Snapchat for your brand, and claim your name now! Why? Because Snapchat went from 4 million to 6 million views in just two weeks and brands are making their way to the scene.
It's a platform that can be used for both one-on-one and one-to-many… Users can send stories and personal content. It's versatile and simple.
While Snapchat was started for friend-based interactions, it has expanded to successfully include brands as well. Sponsored Geofilters have unlocked the door for excellent branding opportunities.
Let's find out the best way to employ Snapchat for your business
Quality wins over quantity. So instead of making many OK-snaps, make two or three great ones.
Keep Experimenting! Use videos or make unique snaps.
Click your own story and check the metrics.
Snapcodes—QR code-like images that are scanned by the app—are the most common way to build a following.
Hire influencers to do it for you.
Instagram!
FORTY BILLION PHOTOS from 400 MILLION monthly active users in just 5 years! I think these stats are enough to convince you to start advertising on Instagram. (P.S.: Sadly, I am not getting a single penny for promoting their advertising program)
So now it's pretty clear that Instagram is important and can be really useful for promoting your business. So the next question is: What's the best way to promote your product or service on Instagram? Here are a few tips:
Post high quality and unique content.
Use relevant Hashtags to get 30% more engagement.
Think big (hashtags), with a side of niche hashtags to stand out from the crowd.
Build a community around an actionable hashtag.
Kindly don't over-post!
Find the beauty in your brand.
Employ all the tools that Instagram offers
If there's one lesson to be learned, it's that brands should take into consideration the up-and-coming social media platforms. They're not on the fringe — they're where it's at.
In case you need assistance with social media marketing, write to us at sales@ebrandz.com or call  1-888-545-0616 (Toll-Free) and our reps will be with you right away.