Now a Bing search on solar system gives you basic astronomical information about how the planets in our solar system through a cool interactive map. The map shows how the nine planets along with stars rotate in our galaxy. Not only that you can even change the rotating speed and direction of the planets and that will take you in a different time zone. To know basic planetary information, rotate the map and hover the mouse on different planets. This will fetch you information such as their Mass, Radius, Age and Speed in kilometers per second.
Here's a snapshot of Bing's cool interactive map.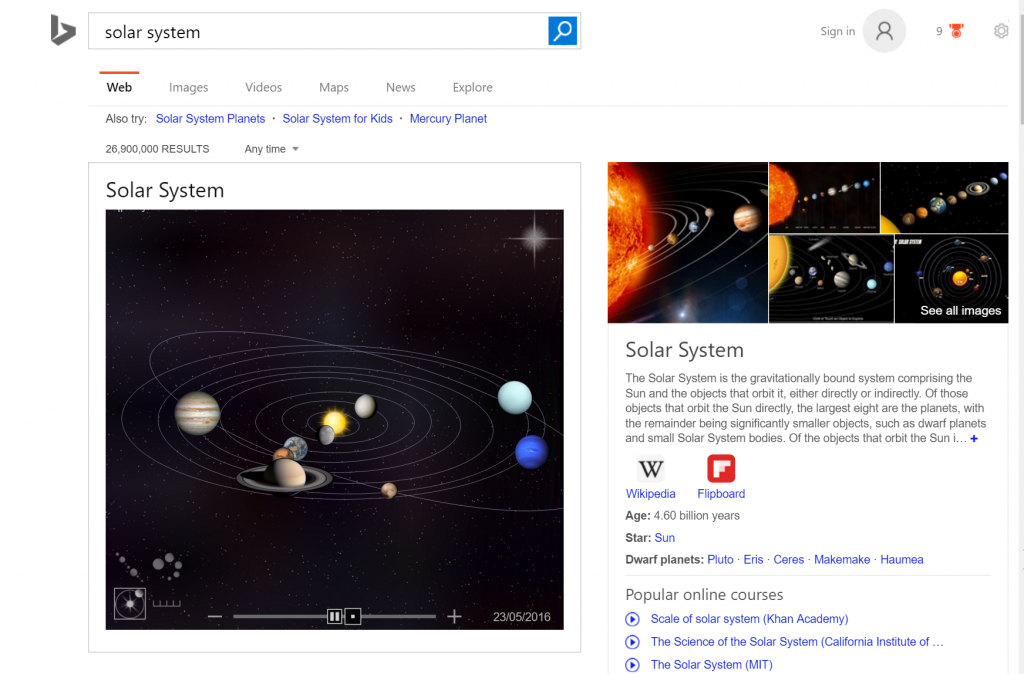 Let's see what Microsoft's spokesperson said about this cool interactive map feature through a reddit post:
"The developer worked really hard on it! Also, it should show up on all desktop browsers and m.bing.com on iOS and Android in any English-speaking market. We're going to be shipping this feature and our other educational features to more countries soon."
With that said, this unique map feature from Bing works on mobile platform as well.
Write to us at sales@ebrandz.com in case you want more information or want to give your feedback on the subject.