In an effort to compete with Google's Candidate Search Cards, Bing has announced the launch of a new Search Wave feature that gives a detailed account of the political search volume of each of this year's presidential candidates.
The new feature is just an extension of Bing's Candidate Page roll-out. Bing says that the Candidate Page provides information about the candidate who features prominently in related public searches.
The additional search feature gives an overall account of the number of candidate searches and comes with the ability to segment these searches as per state, age and gender.
Here's how the new "Search Wave" feature displays information based on the states and parties.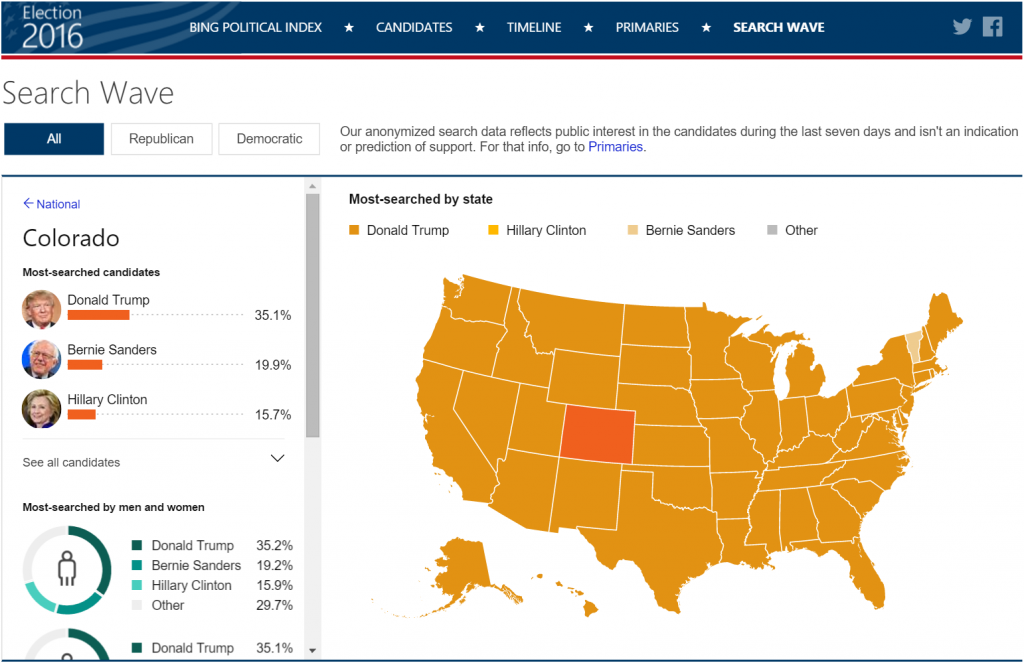 Also, the new feature enables users to see the overall search volume of each of the candidates.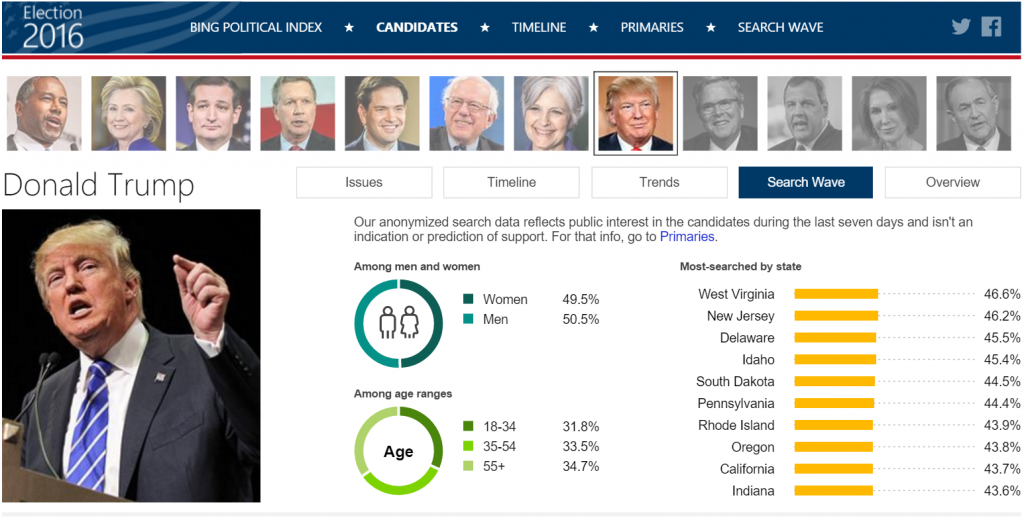 Bing's new Search Wave feature aims at providing a comprehensive view of this year's election coverage, which includes an overview on candidates through Candidate Pages, a political index and an election timeline. Users can use these tools by doing a Bing search for Candidate search volume.