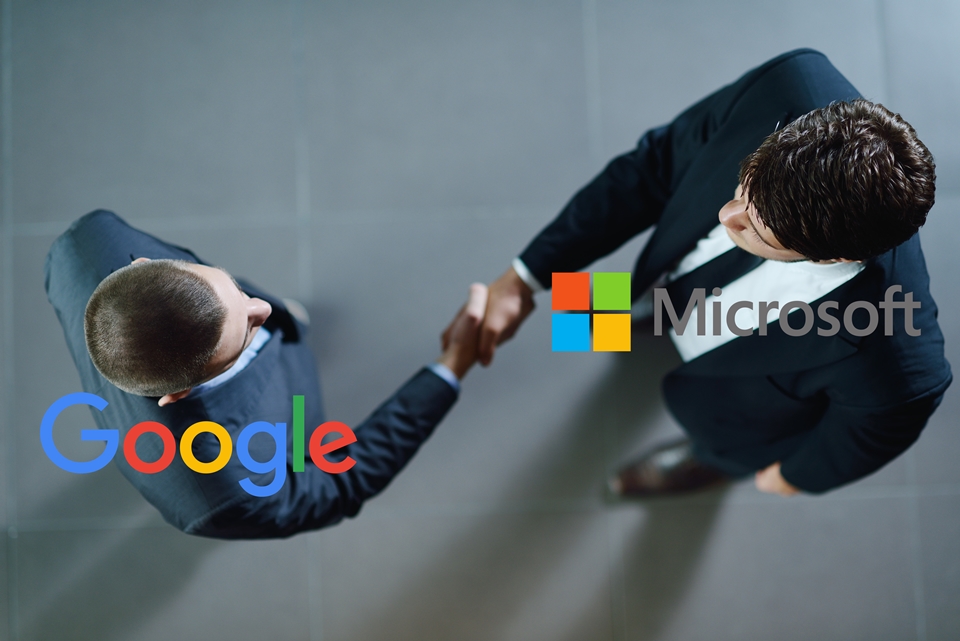 No sooner does one chapter close, another one opens up – this is how Google finds itself in its current state of legal affairs. It was an action-packed week for Google with EU levelling charges of "unfair business practices" against the search giant, which stem for having Google Apps preloaded on Android gadgets. This however was followed by a bit of relief for the search giant as both Google and Microsoft reached an amicable solution over a long standing feud. As per its new legal priorities, Microsoft officially agreed to drop its long standing legal battle against Google.
Talking about the long standing feud, it all started with Microsoft filing a formal antitrust complaint with the EU, claiming that the search giant favours its own properties in organic searches. Besides that, third-party search engines had an issue with the fact that they were not able to search or index anything from Google owned YouTube.
Settling the long standing antitrust dispute with Microsoft comes as a bit of relief for Google, who also agreed to drop its similar complaint against the company in the EU. It does come as a huge sigh of relief considering the fact that EU recently accused Google of using "Unfair Business Practices", which stems from the fact that all Android devices come preloaded with Google Apps.
On the other hand, Microsoft has enough on its plate at the moment, with under performing sale of devices impacting its revenue system and the fact that Windows 10 has not been received well by the masses. It was perhaps in their best interest to set aside the dispute, considering the other issues that both Google and Microsoft have to deal with at the moment.