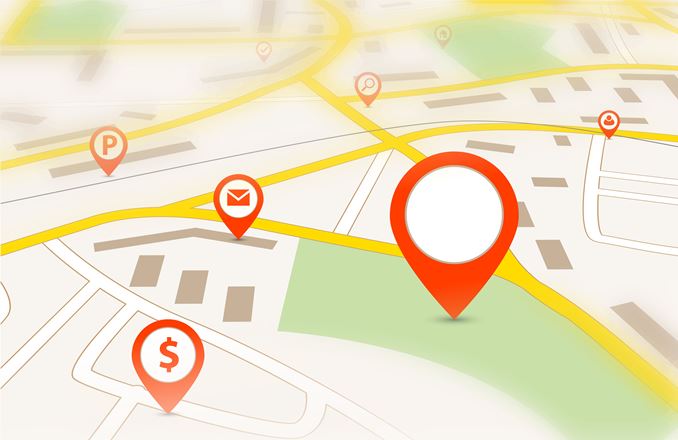 Seems like Google is slowly but surely giving up its monogamous trait of competing with everyone. That's the reason why even after its recent spat with Apple computers, it's finally waking up to serve iOS users' needs. Not just that, it recently pushed the next installation of iOS Maps to update its features which are more in line with its compatriot Android. The new update includes features such as offline maps & navigation, busiest store hours and gas prices.
While there are have been other useful mobile apps in the past that offered to show current gas prices, this recent update by Google adds more to your convenience and utility levels. It allows consumers to not only locate the nearest gas service station, but it also matches prices of various gas service providers in your area.
Another useful add-on that comes with the recent iOS Map update is the busiest store traffic hours, which previously supported only the Android version. The company fetches this data through random Google users who have opted to share their location data.
Amongst the three recent updates, Google offline maps & navigation is the most significant one. This pre-announced feature was rolled out last month on first preferential basis to android users and now finds its way to the iOS users as well.
The iOS Google Map users will now be able to download their desired map areas for offline access. This includes every relevant information along with turn-by-turn navigation based on the desired map content (including contact information, ratings and business hours) for a particular location. Let's see what Google has to say about these recent map inclusions.
"You can download an area by searching for a city, county or country, for instance, and tapping "Download" on the resulting place sheet, or by going to "Offline Areas" in the Google Maps menu and tapping on the "+" button. Once downloaded, Google Maps will move into offline mode automatically when it recognizes you're in a location with spotty service or no connectivity at all. When a connection is found, it will switch back online so you can easily access the full version of Maps, including live traffic conditions for your current route."
Having said that, Google has pushed down these iOS Map updates amidst reports that Maps on the iOS platform are viewed 3 times more than Google Maps and that Apple have been getting more than 5 billion map-related requests on a weekly basis from its iOS users.
For more information, email us at sales@ebrandz.com or call 1-888-545-0616 (Toll-Free).