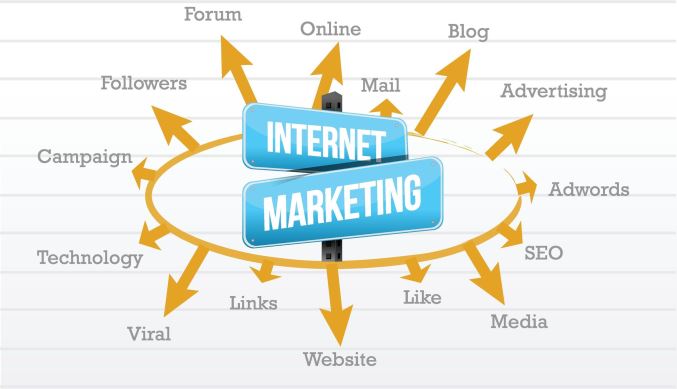 Technology is evolving swiftly and it's vital to stay up to date especially if you are a business owner. From introducing artificial intelligence in search algorithms to expanded focus on mobile SEO, there are a lot of changes made in 2015. Due to big changes and enhancements this year was notable for companies and marketers.
Let's focus on the major changes that occurred in digital world in 2015.
1. Mobile SEO
The mobile user has surpassed the desktop user in web searching. Due to this, optimizing websites for mobile has become crucial and Google and other mega search engines made it almost mandatory to have a mobile-friendly website in order to rank higher. They also introduced many algorithms to serve mobile users. As a result majority of the companies started giving utmost priority to mobile SEO strategies and Mobile applications.
2. Wearable Gadgets
Wearable devices are going to have a major impact on our daily lives. With the successful launch of apple watch and other wearable gadgets, we can assume that in near future, wearable gadgets will become as main-stream as mobile phones. Imagine the world where all the devices are connected with the internet and you can control even home appliances and other stuff with that. The life will become easier (& people will become lazier) but in the meanwhile it will create mammoth opportunities for marketers and companies. For instance: If you sell microwave and your customer have wearable device that can communicate with microwave, think of the opportunities that will be spawned by capturing those valuable data.
3. Periscope and Meerkat
Thanks to the innovative minds, we can now enjoy live streaming from our mobiles. Apps like Periscope and Meerkat has been launched just a few months back and managed to get a large audience. In fact many companies and marketers are hooked with the app as it provides a really convenient and fun way to connect with the consumers.
4. Visual Ad Platforms
Digital marketing is an ever evolving industry and thus little changes often go unnoticed. But when the giants like Pinterest and Instagram launched a brand new ad platform, it just can't go unnoticed. The introduction of visual ad platforms in the digital advertisement by these two giants made a huge splash and opened the door of vast opportunities for companies and marketers. These visually driven platforms launched new means of advertisement right before the holiday season. This will not only get them clients to advertise quickly but will also provide fruitful results to the advertisers.
5. Buy Buttons on Social Channels
The process of luring audience from social media to our website to buy our shoes or anything else has never been easy. We had to focus on even the minutest details in order to complete the entire process successfully. Also, every extra or irrelevant click negatively impacted our conversion rate. But the addition of "buy" button finally enabled us to sell products right where our consumer spends their time.
6. Google AdWords for Small Businesses
If you are a small or medium business owner then I have a great news for you! Google is running an exclusive program that is focused on helping small and medium business owners by providing them with the same level of support they offer to the mega corporations. However, it's an invite-only program so if you are not invited, just reach out to them directly regarding the same. Because business is more important than Ego.
7. Mobile In-Feed Promotions
In-feed advertising is really underutilized despite having a huge potential. The USP of in-feed advertising is that you get repeat impression without irritating the audience. By scrolling down, your ad disappears and when users scroll up they see your ad again. This way you are neither ignored and nor annoying. So far, only Facebook is reaping the benefits of In-feed advertising, let's see when other apps and channels will catch up.
8. Targeting for Custom and Lookalike Audiences
The USP of digital advertising is the precise targeting option. Employ Facebook's custom audiences to frame a following over your website's visitors, your consumers and email list. Couple several targeting option and narrow down your audience then broadcast your advertising message targeted specifically at them for the best possible outcome.
9. Machine Learning for Marketers
Machine learning is influencing almost every aspect of digital marketing. From getting hands on the low-hanging fruits to responding customers with personalized messages. Going one step further, now there are several instances where marketers have launched a machine-optimized digital campaign.
10. Twitter and Google Integration
This year, Google and Twitter made a deal in which Google is allowed to crawl through the ample database of Twitter's real-time content.  This has created a brand new term called "Social search" and we are about to see the vast benefits of it. However, Google is still in test mode and we can see further enhancement in coming days or by the end of the year 2015.
For more insights, email us at sales@ebrandz.com or call 1-888-545-0616 (Toll-Free) and let our experts guide you. We're happy to help!