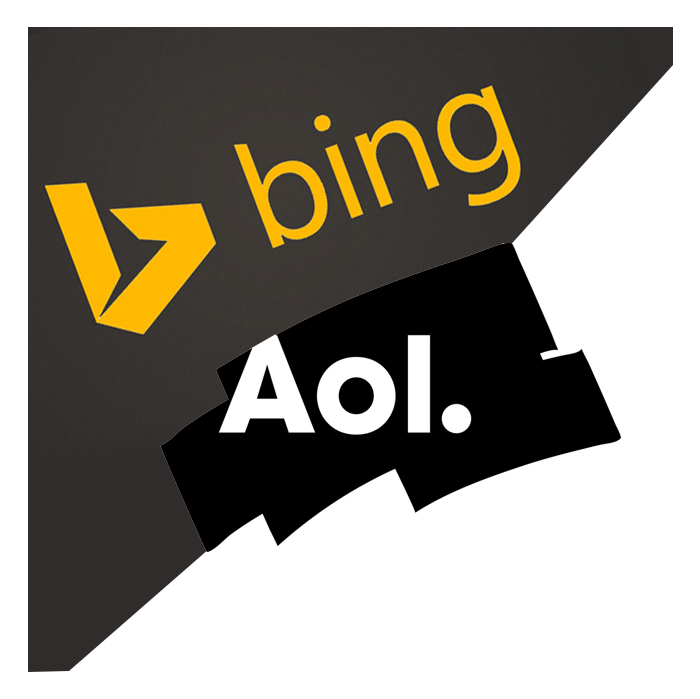 Finally its official that the second ranked search engine, i.e. Bing will overtake Google to serve ads and power search results for AOL. The Bing-AOL Search Deal was announced in June, 2015 and will now officially come into existence. According to the deal, Bing will power AOL searches globally for a contractual period of 10 years on all devices. That means, "Bing powers AOL's web, mobile, and tablet search, providing paid search ads and algorithmic organic search results to AOL's properties worldwide." And if comScore's research data is anything to by, then Bing powers about one third of PC web searches in the US. You can click here to know further details about the Bing-AOL deal and how it impacts the overall market share value of Bing with respect to the search giant's current stakes.  Let's take a look from advertising point of view how it works out for Bing, managing AOL's ad campaigns.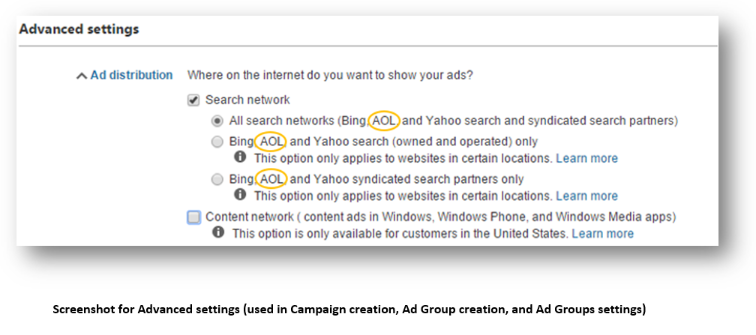 Looking at the deal from a layman's perspective, you can see that the ad distribution section, under the group level settings, prominently shows the presence of AOL alongside Bing and Yahoo.

This allows the user to make changes in the ad group distribution network by using Bing's ads editing tool. Post editing you can't change your settings; that also includes AOL.
The inclusion of AOL in the ad distribution network means that it's associated search allies also feature prominently in relevant spaces. This also means that you'll get to see a different traffic scenario than the one you saw when Google-AOL deal was in place. The deal however shows the URLs owned by AOL along with those operated by it. Bing-Yahoo search network owned URLs and operated websites are shown as separate entities and not as one. This means that as an advertiser you may add individual sites to the exclusion list but you won't be able to figure out whether the site is a part of the AOL syndication.
Other than this, you can use AOL search services in the Bing-AOL search network and as part of the Bing-Yahoo search network to track the performance report of your Keywords and Campaigns.
In addition to that, as an advertiser, you can even use AOL traffic updates to monitor the progress of your Bing ad campaigns and identify your high ranking keywords through Keywords Planner. Check out this post, if you want more updates on Bing ads.
You can also email us at sales@ebrandz.com for more updates on this topic.