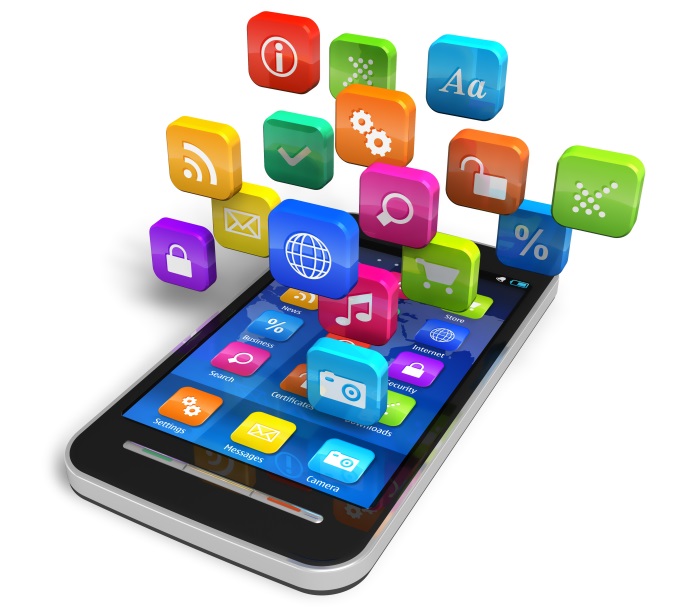 Facebook, Google and Apple dominated the list of Top Ten Smartphone Apps of 2015 according to a survey conducted by Nielsen group.  In the process, the above mentioned three companies swept away all the top ten positions.
The online survey reported an 80% growth in the ever blooming US smartphone market at the end of Q3, 2015. In comparison, a recent popular survey by comScore reported a 78% surge in the smartphone market.
Talking about the survey report by Nielsen group, it placed Facebook and YouTube in the first and second position in the list of Top Mobile Apps of 2015. Facebook Messenger came a near third followed by Google subsidiaries taking up the next four positions. Google Apps – Search, Play, Maps and Gmail grabbed these honors.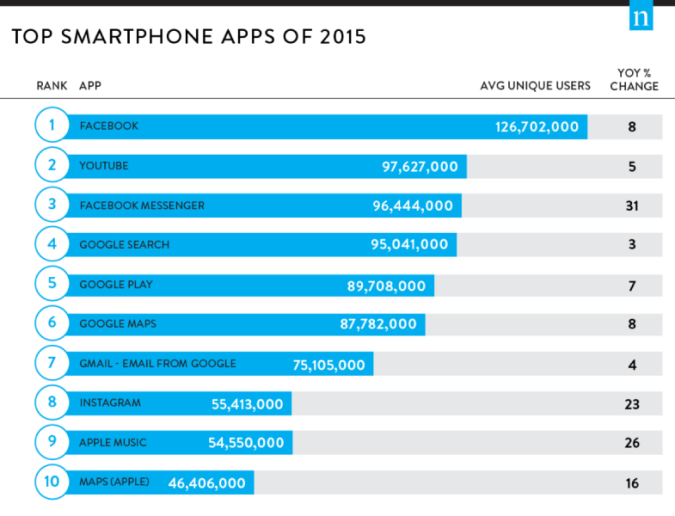 On the other hand, it was the Facebook Messenger which reported a growth surge of 31% on a yearly basis. Following suit was Apple Music, which grew at an amazing pace after its launch a year ago. The most amazing thing about the survey was that three companies dominated the listings of top ten apps and apparently the online traffic. However that doesn't reflect in the Nielsen group's reports, which ranked the top ten apps on basis of their audience reach.
In comparison, comScore's most recent survey that lists Top 15 Apps slightly differs from the Nielsen group's. It includes Pandora, Yahoo Stocks, Twitter and Amazon with the final two entries getting a mention in the last five positions. In addition to that, comScore's Top 15 Apps do not list Apple Music or Apple Maps in the top 10 positions.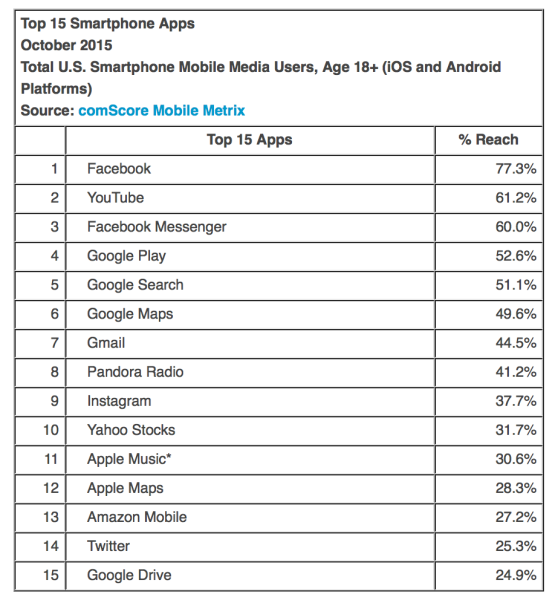 For more information, email us at sales@ebrandz.com or call 888-545-0616 (Toll-Free).