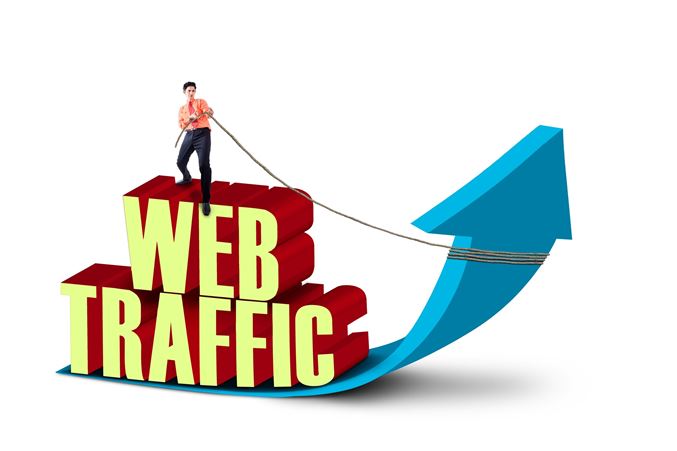 Social media is playing a vital part in luring huge percentage of overall website traffic. Shareaholic's recently released the "Social media traffic report" which made it crystal clear that the top eight social media platforms including Facebook, StumbleUpon, Reddit, Pinterest, Twitter, Google+, LinkedIn & YouTube drove 31.24% of overall traffic in 2014 which was 22.71% last year. A pretty decent hike of 8.53% in just a single year. This data comes from the huge network of "300K+ websites reaching 400 million unique monthly users across the globe.
So if you are not indulged in social media marketing or aren't that active, you are missing out a gigantic share of the audience or to be more specific potential customers. I have listed some points on which you can work on to increase your website traffic by 300% and more.
Step #1 – Analyze your Current Position
First and foremost make a list of the social media platforms where you are active or want to be active and why.
Platforms in which you already have an account.
The URL of your profile
Account access information. e.g. – username & password.
Current fanbase
Last update
Types of Content
The level of interest your current audience shows.
Is any paid activity going on?
It seems like a no-brainer, but noting everything down gives you a precise idea about the abandon, active and other accounts made by your employees or friends on your or company's name. This simple process will help you eliminate the rest of the unnecessary clutter and will help you highlight your main account or page so that your audience will come to your page only.
Step #2 – Understand your Industry
And now when you have a fair idea about your social media presence it's time to move to the second step – Start Looking for your competitor's campaign and also 5 tycoons of your industry. Evaluating your competitors, successful campaigns can help you force start yours. Gather as much information as possible; it will help you in creating the best possible social media campaign.
Step #3 – Identify Key Metrics
As you closely analyze the theme and strategies your competitors and industry tycoons are implementing, a blueprint of your future social media campaign will start taking shape. Your mind will automatically start visualizing themes, ideas and strategy. But don't start Right Now, sit down and think deeply about the metrics you will use to evaluate your campaigns success percentage.
The metrics will entirely depend on the overall objective of your marketing campaign, But it can also include any from the below:
Website referral traffic
Brand mentions
Follower engagement
Leads generated
Blog engagement
Brand awareness
New followers
Brand sentiment
Step #4 – Set Goals
After deciding the metrics, it comes to the part where you should set a goal to determine whether your efforts are being fruitful or not. You can set a goal based on the past performance. For instance: if your last campaign generated 40% referral traffic, you can set the next goal to 50% or you can also set a goal based on the competitors' performance. For example: If your competitor has 50,000 Facebook fans and your page only have 30,000, your next goal should be achieving 50,000 fans. Setting a goal based on ROI will also help you in determining your campaigns success. Like, you can set a goal of generating 5 dollars from every dollar you spent on paid social ads.
Step #5 – Repeat your Audit Regularly
Review your campaign regularly and check whether they are serving on your goals or not. Time to time auditing is also a pre-requisite. Maybe it seems less important than your other marketing efforts, but it is equally important. Because reviewing and modifying your strategy accordingly will help you in achieving your biggest goal of increasing your website traffic.
Need help with website audit? We can help you analyze your website with the most important on-site, off-site, local and social metrics. Request a FREE SEO Audit today. Alternatively, you can email sales@ebrandz.com or call 1-888-545-0616 (Toll-Free) for assistance.