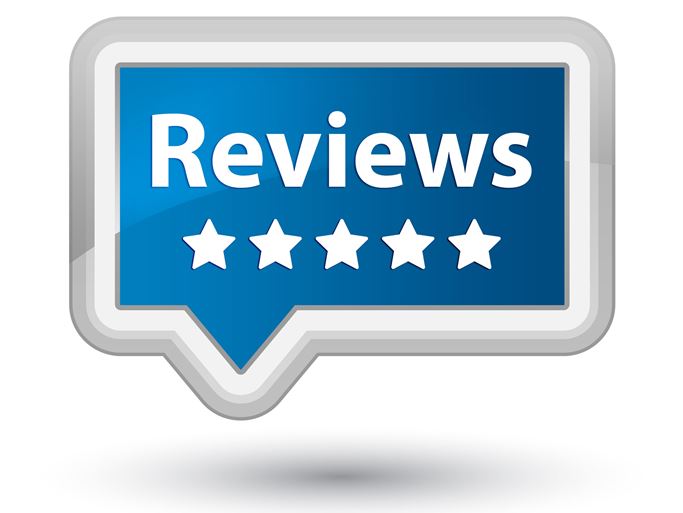 Customer loyalty is not something you own in a day but is achieved after years of quality customer service. Brands, who have achieved bigger things in their search for excellence, will vouch for that. But today's technology savvy marketers are doing almost everything it takes to achieve short-cuts to entrepreneurial success. In an attempt to out-do their competitors, many new start-ups and even established SMEs are looking for short-cuts to score some brownie points and in-turn run the risk of jeopardizing the reputation of their company. Well, the popularity of generating "fake reviews" is fast catching up with a lot of companies, who utilize them as a short-cut to boost the sales margin of their company. There is no doubt that such fake, intended reviews influence a large number of consumers' buying behavior. But there is a pool of consumers, who have doubts over the credibility of such reviews as seen below:-
Talking about stats, nine out of 10 consumers say that online reviews do affect their buying behavior. On the contrary, around 70% of US and UK consumers have doubt about their trustworthiness, which is rather disturbing.
A lot of consumers look for these online reviews before actually making a purchase and in turn, benefiting a company. But the degrading marketing credentials of fake reviews is spoiling the game for a lot of genuine online retailers.
In fact, Amazon, last month, came out hard against these fake online review writers by taking appropriate legal action against them. This was followed up by demands of verification of the genuineness of reviews by users of the online firm TripAdvisor. This is ultimately killing the feasibility of such consumer-driven content.
But there's no denying of the fact that this consumer-driven content forms the basis of several marketing campaigns. Consumer driven content not only helps shopping communities, but it actually provides further insight to companies about the existing drawbacks of their products/services. This in turn helps them to fix the existing loopholes in their products/services and revamp their marketing strategy.
And when there's a breach of trust about the genuineness of such claims, is the moment the consumer desists himself from participating in such avenues. It ultimately hurts the ROI of the company. The rise of such anti-trust issues hurts even more since a lot of companies place consumer-driven content at the center of their marketing campaigns – that's why it's important to restore the faith of the consumers.
Probably, the time is right for companies involved in generating such consumer-driven content to take action against fake review generators so as to bolster consumers' trust in the credibility of consumer-driven content.
Look for solutions to track fraudulent behavior
As a part of the industry, it's important for us to restore faith in consumer-driven content so that customers trust the content before making a purchase.
This becomes an important step, especially after the Word of Mouth Marketing Association issued its own set of ethical guidelines for use of consumer-driven content, which even the FTC recognizes. In spite of that, our industry has failed to garner the much needed support to implement the code. This has somewhat added to the increase in fraudulent behavior, resulting in low credentials for consumer-driven content.
But the next important step that we as a part of this rapidly growing industry need to take, in today's fast changing tech-savvy world, is to stand firm on the issue that is currently spreading like a wild fire. Maybe we need to learn a thing or two from Amazon, who acts tough on such kind of behavior. Now, the onus is on us to act in accordance or we might have to face the consequences!
Track the offender. In order to get started, we need to track the original source of content submission. It will help us identify the suggestive patterns of such fraudulent behavior. Most companies are familiar with these preventive measures.
The next step would be to get a hold of the submitting server's IP address, which can help us track devices used for carrying out such practices without revealing the user's identity.
Are you a verified buyer? As a part of the tech-savvy industry, we are well equipped with modern day technology, which can help us track fake user-ids, passwords, robotic submissions and other fraudulent ways to compromise credibility.
Probably, we can make use of the verified purchase mechanism to check whether the review writer is also the actual buyer of the product/services. This is being suggested as one of the measures by users of the TripAdvisor community forum as a part of their existing campaign #NoReceiptNoReview.
Look beyond technological solutions. We need to look beyond technological tools and solutions to track the human hand involved in such acts. And only human mind can decipher whether the suspicious content has been created by mechanical bots or if there's a human angle involved in it. To be on a safer side, we can probably use a combination of both, the tools and our instincts to decipher such fraudulent acts.
Stand for authenticity. A clearly outlined company policy guarantying the authenticity of such consumer-driven content is well appreciated by all; including the consumer. It also strengthens their trust and belief in your brand. This is enough of an incentive for firms to deliver products/services based on quality and performance. Remember, brands aren't built in a day. It takes years of quality craftsmanship and service to carve out a name for yourself. And you wouldn't want to spoil it.
Call for collective action to protect your credibility
A collective effort is what's needed in order to bring forth a conclusion to this never ending problem. The time is right for us to come out supporting a single set of standards so as to instill confidence into the minds of consumers about authenticity of reviews. Besides WOMMA and FTC, we need to take some cues from the authenticity standards adopted across France, Australia and New York, which gained popularity for their stand against fake reviews a couple of years ago.
As a small business owner, you should be aware that negative reviews almost ensure that customers will never buy from you. Buying positive reviews is illegal according to US Federal Trade Commission (FTC) and most online companies have negative reviews. So how do you filter the negative reviews and push for more positive reviews?
Introducing our Review Widget, which will give you a chance to get more positive reviews on Google and Yelp for your business. This will help not only your Local SEO efforts but also attract new business. The best part is, you can filter negative reviews from the back end. So if someone leaves a positive review, you can request them to post the review on Google or Yelp. If the review is negative, we don't ask them to post their reviews on third party sites and handle the customer in a way that it does not become a bigger issue.
Quick Features of Our Review Widget Tool –
Get Genuine Reviews on Google & Yelp
Positive Reviews Get Featured on your Website
Filter Negative Reviews.
Absolutely FREE for Agencies using our Dashboard.
Completely Customizable
Designed for Mobile and Tablets so Users can Access it from Any Device
More Reviews Means Improved Local SEO Rankings
Improved Brand Reputation
So what are you waiting for! Help your business benefit from our review widget. To get started, just email us at sales@ebrandz.com or directly call 1-888-545-0616 (Toll-Free).