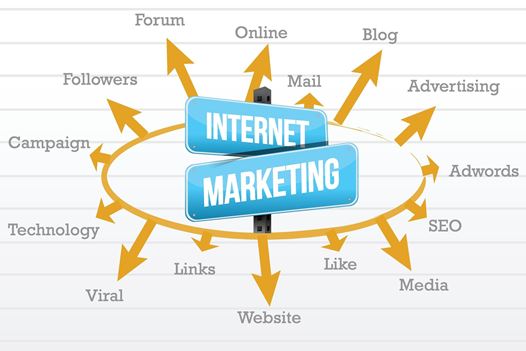 A feeling of uncertainty, confusion and excitement arises together in business owner's mind when they decide to advertise online for the very first time. As they are new to digital media advertising, they don't know which will be the Right platform and will provide maximum Return on Investment (ROI). If you too are a business owner looking to relish the vast reach of digital media but confused between multiple platforms, this article is exactly for you. Read on:
For choosing the Right platform, consider the respective consumer profile, budget, and market conditions. Below five scenarios merged with five different advertising channels will enlighten you more on the subject:
1. Google or Bing is excellent for traditional service providers.
If you are a service provider like, lawyer, doctor, plumber, accountant etc. then search engine ads with targeted keyword will work best for you. It's called pull strategy because your customer is already looking out for the services you offer. By using highly targeted keywords, your ad will emerge right at the moment they are searching for it which automatically escalates the chances of clicks and ultimately conversion. The basic principle of these ads makes it convenient for all the three parties – search engine, advertiser and searcher.
2. For targeting, potential clients use display ads.
Not every business owner has the privilege to serve already interested customers. If your business lies in this segment then the best option will be going for display ads. It helps in creating brand awareness and enlightens customers about your products. The display network will project your ads across websites that your potential customer is browsing and is aligned with your service or product. It creates chances of conversion but not sure shot. One thing it serves undoubtedly is brand awareness. It's often referred as push strategy because you are projecting your ads to someone who is not directly interested in your product or service at current.
These ad formats include banners and text ads as well. The best platform so far is Google AdWords, because it offers detailed tracking, targeting options and statistics. Though some other media companies might rarely beat Google depending on the niche you are targeting.
3. Facebook for finding customers by interest or behavior.
Facebook advertising works best for business offering lifestyle products or services. You can target your potential customers based on their behavior pattern and interest. User browsing Facebook is not actively looking to buy something, so a push strategy is applicable in this particular scenario. It will not only provide you maximum exposure but can also cause conversions if done well. You can target audience as per their age, behavior, taste, education, political interest and more. I would personally recommend Facebook advertising if your main motto is to create brand awareness since the conversion rate is comparatively low as compared to Google Pay Per Click ads.
4. LinkedIn for B2B advertising.
LinkedIn is the right fit if you offer Business-to-business services or products. You can target specific profession, industry, job level or even specific companies and more. The passive customer base of LinkedIn provides an excellent opportunity to expose your products / services to potential customers. However, LinkedIn ads can cost you a few more bucks than others.
5. Remarketing!
So you got traffic by online advertising and a bit of conversion as well. But there are still many potential customers who visited your website, stayed for a while and then left without buying. That's the audience you would like to target by remarketing campaigns. Track your website traffic using Google Analytics, filter out the audience who have spent a good time in your website and launch a cross-channel remarketing campaign across multiple platforms like Google, Twitter, and Facebook. It's cost effective and also provides a good conversion rate as the customers recalls your brand name when advertised again.
I hope I have been able to provide you with a brief knowledge of digital advertising. All the above advertising platforms and tactics can generate a good sale. But if you want to escalate your sale enormously, you should opt for a perfect blend of Internet advertising. To know more mail us at sales@ebrandz.com or call 1-888-545-0616 (Toll-Free).