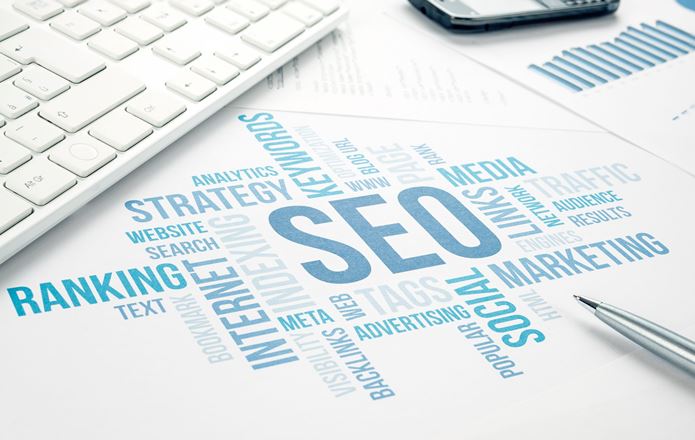 Search marketing never gets old in fact it keeps evolving round the clock. Since the Online search continues to increase and will escalate more day by day, it has become crucial for every business owner regardless of their size, product or services to have a measurable Online presence.
The quest to achieve the top 5 rankings in the search page results never ends. Larger companies with huge fan base, long presence, and mammoth marketing budget secure the top spots. As a small business owner, it seems virtually impossible to beat these mega corporations.
But, There's always a way! & in this case Search Engine Optimization is the key to compete against even the highest level of online domination. SEO is no longer about volume, longest presence, inbound links or biggest content library. It is about the relevancy. And if you create strategies keeping the "Relevant" factor in mind, you elevate your chances of reigning supreme.
1. Practice exclusively in a niche.
Focus in a specific niche to get the best possible results. It's a mirage that the more area you cover the better your visibility will be. For instance if you deal in the home decor you offer many products like cushions, bedsheets, furniture etc. You will get the chance to appear in the SERP in all those product related keywords, but your relevancy and other aspects will be comparatively low because you are not particularly specialized in a specific product or service and your mega competitors are already there with high relevancy. Identifying your company's USP and selecting keywords around it will provide you better visibility and a chance to outcome your biggest competitors.
2. Long-tail keywords are the key.
Ranking higher for log-tail keywords is much easier as compared to small keywords. In niche specialization, you compromise minimum relevance in more topics for maximum relevance in fewer topics. In long-tail keywords, you will be eyeing on getting the maximum ranking potential for less popular keywords rather than targeting short and famous keywords for minimum ranking potential.
What are Long-tail keywords?
In simple words, Long-tail keywords are more precise search. For instance Choose "How to close the startup programs in windows 7" instead of much popular "How to increase speed of my PC". It escalates your chances of getting in the top of search results. Though they provide less traffic but it's totally worth it.
Also, it's easy to optimize long-tail keywords. All you need to do is to research for ideal Long-tail keywords in Webmasters Tools or another way is to publish great and relevant content.
3. Leverage locality for optimization.
Local search is becoming more fruitful as compared to big scale search. Since you are a local small business owner, you know the specific requirements of the local audience and that's where you can beat your competitors. Nowadays, being the best bakery shop in California is much better than being an OK bakery shop on a national level.
One more thing you can do is, participate in events or any on-ground promotional activities and post the selected content on your website. The customers who found your product or services helpful in the events and your already existing loyal customers; both will be happy to give you positive reviews. Positive reviews help you in gaining better rankings. It will list you higher than others even if your competitor is almost in your level but with few negative reviews.
4. Personalize your social engagement.
The big companies after attaining a certain level become robotized. They post only subtle and attractive thing in social media, but they forget the fact that it's not a corporate business deal, its social media where people like more humanized approach. And this is where you can outcome them. Since you already know that active social media presence helps you in ranking higher, leverage your social profiles with good contents. Don't forget to interact with the customers personally and add a "Human Touch" to almost every post and conversations.
5. Project yourself as an expert.
If you will update relevant and great content on a regular basis it will help you in the long run. By updating content regarding products, services or just providing news about the industry and spreading awareness about the current trends, you actually project yourself as an expert and also guide the customers from the beginning to the end of the buying funnel. It escalates the trust factor and as even the kids know, the trust factor is crucial for conversions.
Conclusion
There's no shortcut to reach to the top of search results. Today's cut-throat competition and presence of Mega corporations has made it more difficult to do so. But, by making strategies keeping the above factors in mind will make your presence measurable and it will provide a rare opportunity to even surpass them in specific topics.
But if you want best results, eBrandz is the key. We have 12 years of experience in online marketing and have helped 14000+ small & medium business owners to acquire their goals. Do not forget to check out our SEO packages or write us your requirements at sales@ebrandz.com. You can also reach us directly by calling 1-888-545-0616 (Toll-Free).